SPSS (Statistical Package for Social Sciences)
SPSS (Statistical Package for Social Sciences)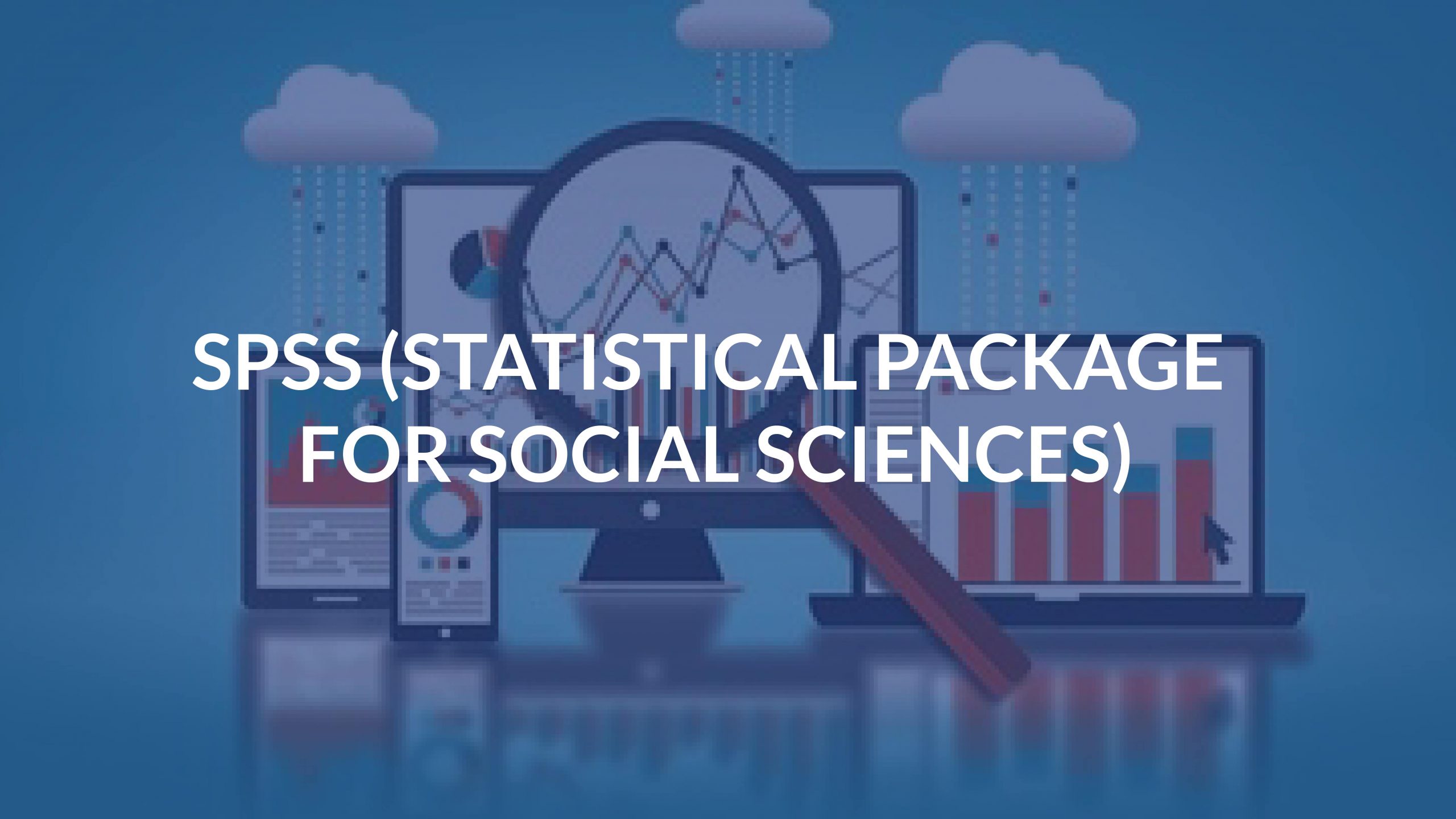 Aim of the training:
This training dedicated those who are completing their studies at Master's, Doctorate level, as well as for all those who in the nature of their work are doing quantitative research, using questionnaires.
As a result of technological developments in the field of communications, you are exposed to various news, advertisements and promotions. Due to the fact that, you hear and read various forecasts or prognoses, which are based on various research in the environment, economics, politics, medicine, etc. But are you sure what a research is and are you sure the data is processed properly?
Any research that is done must also have an action to be taken after that research.
In a business environment where managers and directors are the ones with the least amount of free time, so they as decision makers will not engage their resources or be personally involved in any research unless they have some material or personal. For this reason you need to prepare a research proposal in advance so that you can obtain the approval and resources needed to carry out your research. Consequently, the research should be systematic and for a research you can rely on literature, observations, interview's and can use questionnaires. Meanwhile you carry out scientific research, you should be careful about what sources of information you receive and where you will conduct your research.
Content of the training:
About Research;
Quantitative research;
Qualitative research;
Phenomenological research;
Narrative research;
Ethnographic research;
Theory-based research;
Access to case studies;
Combined research method;
Experiment;
Design of the questionnaire;
Sample Selection;
Data collection;
Calculation of response rate;
Introduction to SPSS;
Opening existing SPSS records;
Obtaining data from other programs;
Tables and menus in SPSS;
Program personalization;
Variable view;
Date view;
Output view;
Modifying tables from the Output view;
Modifying graphs from the Output view;
Data analysis;
Creating reports;
Codebook;
Olap Cubes;
Case Summaries;
Report Summaries in Rows;
Report Summaries in Columns;
Descriptive Statistics;
Frequency;
Descriptives;
Explore;
Crosstabs;
Ratio;
Tables;
Custom Tables;
Multiple Response Sets;
Compare Means;
Means;
One-Simple T Test;
Independent-Samples T Test;
Paired-Samples T Test;
One-Way ANOVA;
Displaying File Information;
Identification of duplicate cases;
Adding cases and variables from other SPSS files;
Validation;
Copy Dataset;
Creating case profiles;
Sorting of cases;
Renaming the Data Group;
Recently used data and recently used files;
Reconstruction of existing fields;
Visualbining;
Defining the properties of variables;
Charts;
Price:
The price for one participant in this training is 140 €
Duration: The duration of this training is 24 hours.
The duration of this training is 24 hours.