Adolescent motivation and challenges in education
Adolescent motivation and challenges in education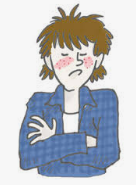 Program type: Supplementary training program
 Linking the program to the type of teacher license
Beginner teachers
Targeted group of teachers / attendees
Participants who will be provided with this training are teachers from Lower Secondary School, and High School. Teachers will benefit from this training program because they will be trained in motivating adolescents to face challenges in education, throughout their moral and psychosocial development. Teachers will also be trained on the skills required to plan, monitor and redirect attention and learning strategies by fostering intrinsic motivation and guiding adolescents to find sources of self-confidence and extrinsic motivation.. Professional development in managing the organization of the lesson will enable teachers to be more effective in their work with adolescent students, and to enjoy healthier relationships with the families of these students and colleagues at school.
This program has a duration of 30 academic hours, where the distribution of hours is as follows:
| | | |
| --- | --- | --- |
| Theory | 10 | 33,3% |
| Practice | 10 | 33,3% |
| Self-study | 8 | 26,6% |
| Evaluation | 2 | 0,6% |
| Total: | 30 | 100% |
Upon completion of the training teachers will be able to:
-know theories of motivation, psychosocial development and moral development
– are trained in the development and promotion of adolescents' abilities to meet the challenges in education, based on internal and external motivation.
– create an appropriate, inclusive and tolerant learning environment
– promote socialization, understanding and cooperation between peers
– stimulate the development of adolescents' capacities, through combined teaching methods based on motivation
– are trained in motivating adolescents to effectively overcome different situations during the learning process