CCNA – Associate Certifications
CCNA – Associate Certifications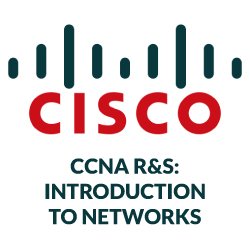 Trajnimi CCNA – Associate Certifications përmban tre nivele me 150-180 orë mësimi:
NIVELI I : Introduction to Networks
NIVELI II: Switching, Routing, and Wireless Essentials
NIVELI III: Enterprise Networking, Security, and Automation
Trajnimi është i orientuar më shumë nga pjesa praktike me pajisje fizike dhe simulatorin Packet Tracer, pa iu shmangur dhe pjesës së teorisë. Studentët e dalluar dhe të cilët certifikohen në fund do të kenë mundësi për punë praktike. Pjesë e rëndësishme e trajnimit është edhe përgatitja për provimin përfundimtar në 200-301 CCNA.
Për të përfunduar këtë trajnim me sukses:
Mësim dhe ushtrim ditor 2 – 4 orë në ditë.
Njohje të gjuhës angleze.
Njohuri bazike në TI.
Qendra për Produkte dhe Shërbime Profesionale në UBT e ofron këtë trajnim me një çmim promocional prej 390 euro.
Ky trajnim i përgatitë studentët për vende të punës si:
Network Engineer
Network Administrator
Network Security Engineer
Network Design Engineer
Wireless Network Administrator
Linku për aplikim: Trajnimi në CISCO CCNA
Numri kontaktues: 044 100 491