CCNA R&S: Introduction to Networks
CCNA R&S: Introduction to Networks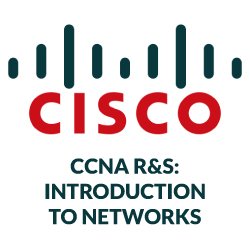 Aim of the training:
CCNA R&S: Network Presentation (ITN) incorporates network architecture / design, structure, and functions. The course introduces the principles and structure of IP addressing, the basics of Ethernert concepts, media and operations, in order to incorporate the basis of the curriculum.
At the end of the course, students will be able to:
Explain network technologies;
Explain how the equipment accesses local and remote network resources;
Describe the running hardware;
Explain how switching operates from a small network to a large business network;
Design an IP address scheme to enable network connectivity from a small network to a larger business;
Configure startup elements / tools on a network device;
Implement basic network connectivity between devices;
Configure monitoring tools for small to large business networks.
Duration:
The training has duration of 70 hours and the training will be held at UBT campus in Prishtina.
Price: The price per participant is 230 euro's, which includes training, literature and the certification process.