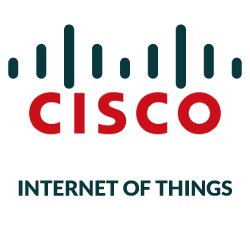 Aim of the training:
The IoT Basics course within the Cisco Networking Academy, aims to provide students with a comprehensive overview of "Internet of Things" (IoT). Apart from that, it aims to promote and develop basic skills through the use of so-called "hands on-lab" activities, a lab-based activity that aims to acquire knowledge and skills, not just by doing something and not just by doing reading, but seeing it acting at the same time) encourages them to adopt methods and techniques to solve problems as creatively as possible. In addition, it also enables them to undertake a multidisciplinary analysis in the interdisciplinary field of electronics, to examine data, networks, security and business-related aspects. Due to the fact that the course pays a particular attention and focuses on the student, it creates the right conditions and enables them to design, design, and review IoT solutions and tailor them to specific businesses and the needs of society as a whole.
Upon completion of the course, students are trained on the following points:
Upon completion of the course on "Connecting Things" students are assumed to have gained knowledge of how to access a LAN in a local area network, a computer network that connects computers within a restricted area, such as be a residence, school, laboratory, university campus or designated building), as well as the ability to solve algorithmic problems using the programming language. Students also gain knowledge of basic concepts of physics, such as voltage, resistance and power. They are also familiar with the Cisco Packet Tracer platform.
Upon completion of the "Connecting Things" course, students will gain knowledge of how to detect and fix bugs in computer and programming on a computer and decipher the "Python" code.
The Hackathon Playbook (is a book containing the best practices, competitions and competitions of hackathons by IoT students globally) assumes that students should have been part of these courses, namely Connecting Things, Big Data & Analytics or other similar courses, before participating in competitions of this kind.
Duration:
The training has duration of 70 hours and the training will be held at UBT in Prishtina.
Price:
The price per participant is 230 euro's, which includes training, literature and the certification process