CCNA R&S: Scaling Networks
CCNA R&S: Scaling Networks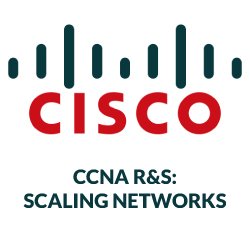 Aim of the training:
Connection networks (CNs) discuss WAN technologies and network services required by converging applications (which meet at a point) in a complex network. The course enables students to understand the selection of network equipment criteria and WAN technologies to meet the network requirements.
The 70-hour instructor-led course is the fourth of 4 Cisco CCNA Routing and Switching curriculum courses. The course includes activities using Packet Tracer, a lab for practice and a variety of tool and assessment tools.
By the end of the course, students will be able to:
Configure and troubleshoot network devices
Solve common problems with data link protocols (linking one location to another)
Repair common problems with OSPF, EIGRP, and STP on both IPv4 and IPv6 networks
Implement virtual private network (VPN) operations on a complex network
Duration:
The training has duration of 70 hours and the training will be held at UBT in Prishtina.
Price:
The price per participant is 230 euro's, which includes training, literature and the certification process.