CCNA R&S: Routing and Switching Essentials
CCNA R&S: Routing and Switching Essentials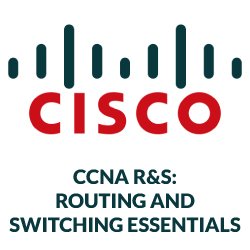 Aim of the training:
CCNA R&S: Basic Routing and Switching (RSE) properties and features include the architecture, components, and operations of routers and switches over a small network. Students will learn how to configure a router and a switch for basic function.
By the end of the course, students will be able to:
Define how a router will enable circulation based on a router's table of contents;
Explain how switching operates on a small to large business network;
Use monitoring tools and network management protocols (rules) to resolve network data problems;
Configure the monitoring tools available for small to large business networks;
Configure startups on a network device;
Configure Ethernet switch ports;
Implement VLANs;
Implement static routing;
Implement DHCP on a router;
Implement Network Address Translation (NAT);
Implement checklist approach (ACLs) to filter traffic.
Duration:
The training has duration of 70 hours and the training will be held at UBT in Prishtina.
Price:
The price per participant is 230 euro's, which includes training, literature and the certification process.