MCSA – Windows Server 2016
MCSA – Windows Server 2016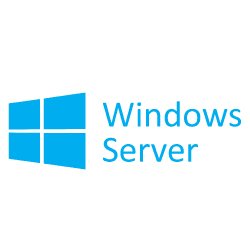 Duration: 160 hours
The training includes 3 modules:
70-740: Installation, Storage, and Compute with Windows Server 2016
70-741: Networking with Windows Server 2016
70-742: Identity with Windows Server 2016
Price: 1199 euros
Course overview
MCSA – Windows Server 2016: Training for Windows Server 2016 is an advanced training that enables candidates to monitor and manage, Windows Server 2016 operating system, client-server structure, network infrastructure, virtualization, domain management and security implementation. This training provides a variety of laboratory exercises and allows candidates to control and manage multiple servers and clients at the same time. Training is a guide for you to become a Microsoft Certified Solutions (MCSE) expert.
By the end of the course, students will be able to carry out:
Implementation and management of Storage Space
Installing and Configuring Microsoft Hyper-V
Deploy, configure, and manage Windows and Hyper-V containers
High availability and disaster recovery technologies in Windows Server 2016
Planning, creating and managing a failover cluster
Implement failover cluster on Hyper-V virtual machines
Domain Naim System Implementation (DNS)
Implementation and management of IP Addresses
Remote access plan
Implementation of Direct Access
Virtual Private Network Implementation (VPN)
Implementation and networking of offices outside the server space
Implement Active Directory and Domain Server in complex environments
Implementation and Management of Group Policy Objects (GPOs)
Implement and manage a Certificate Authority (CA) hierarchy with AD CS
Certificate placement and management
Implementation and administration of AD FS