Projects Management with MS Project
Projects Management with MS Project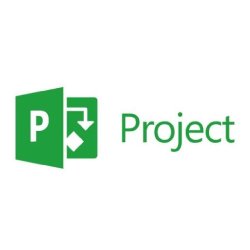 Project management is a discipline that deals with the organization and management of resources so that the project is completed within the scope of performance, quality, timing and price. The first challenge of project management is to ensure that the project is delivered within the set conditions. Meanwhile, the next biggest challenge is the way of optimizing allocation and integration of the commitment needed to achieve the predefined goals.
Why do you need to learn MS Project?
Although managing a project requires a lot of data, using apps will make your job easier.
Using applications like MS Project will provide you with:
Ready templates, which you can create or download from the Internet and then customize them to fulfill your needs;
Repeated activities, in case you have activities that repeat over certain periods of time, MS Project enables you to create an activity that will be repeated over the life of the project;
Importing existing activities if you have created or accepted MS activities;
The project allows you to import them from MS Outlook or from MS Excel;
Exchange information with MS Outlook and MS Project Server;
Advanced reports and analysis opportunities. In addition to the integrated MS Project reports, will create reports and graphs in MS Visio and MS Excel based on your project data.
Consolidation of projects.
MS Project enables you to divide your project into small parts so that project team members are able to track and track project progress.
Duration: 3 days, or 24 hours.
Places trainings will be carried out are: Pristina, Peja, Prizren, Ferizaj and Gjilan
In the framework of this training you will learn about the following elements:
Project management tools;
Basic concepts;
Project;
Project planning;
Schedule management;
Communication of project information.
The advantages of using project management applications:
Gant Chart;
Network Diagram;
Work Brakedown;
WBS Structure;
Project creation;
Working with projects;
Introduction to MS Project;
Opening of projects;
Save the project;
Different views in MS Project;
Activity tables;
Using the Zoom tool;
Creation of new project;
Putting information into the project;
Calendar options and work schedule setting;
activities;
Creating and modifying activities;
Copy, relocate and delete activities;
Creation, modification and display of sub-activities and summary activity;
Project Summary Task Summary Activity;
Duration of the activity, engagement and evaluation;
Activity breakdown;
Milestone;
Creating and modifying repetitive activities;
Scheduling and interconnections;
Finish to Start connection;
Start to Start connection;
Finish to finish connection (Finish to Finish);
Start to finish connection;
Lag and Lead;
Conditions and Deadlines;
Conditioning the activity;
Setting deadlines;
Type of activity;
Notes and Hyperlinks;
Posting an activity note;
Establishing hyperlink for activity;
Costs and Resources;
Resources;
Types of resources;
Relationship between resource, duration and work;
Creating and modifying resources;
Cost or Expenses;
Fixed and variable costs;
Allocation and modification of fixed costs;
Allocation and modification of resources for activities;
Project monitoring;
Critical path and critical activity;
Monitoring progress and rescheduling;
Creating, storing and deleting the master plan;
Show and hide progress lines;
Display, hide columns;
Sorting and filtering activities;
Updating the progress of the activity;
Rescheduling of incomplete activities;
Display of current and basic plan timetables;
Adaptation of the MS Project program;
MS Project Reports;
Printing and determining sheet size and parameters.
Price: 135 Euro