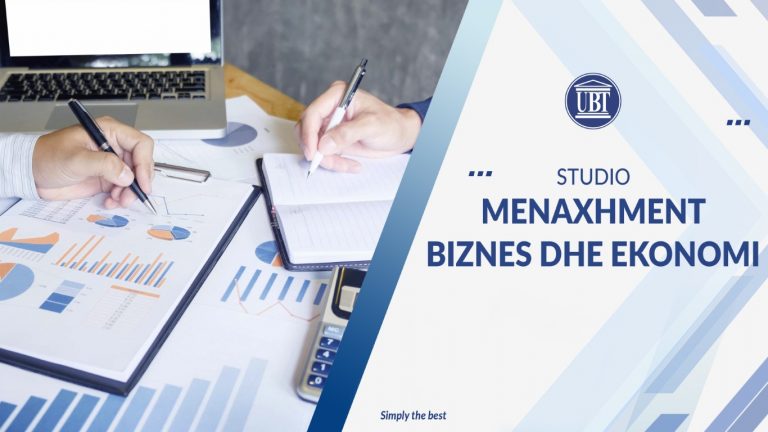 Studio Menaxhment, Biznes dhe Ekonomi në UBT
13/10/2020
Keni vendosur që të studioni në një nga programet që ndërlidhen me ekonominë?
UBT ofron programin e studimit Menaxhment, Biznes dhe Ekonomi, program i avancuar akademik në këtë fushë që gërsheton në mënyrë unike menaxhimin e biznesit me ekonominë.
Vlefshmëria e diplomës së UBT-së, si brenda ashtu edhe jashtë vendit, mundësia e transferimit të studimeve në universitetet më prestigjioze të botës, vizitat studimore, puna praktike, si dhe mundësia për start-up biznesor në Inkubatorin e Biznesit të UBT-së, ju mundësojnë që ju të shndërroheni në profesionistë të fushës.
Partnerët ndërkombëtarë: International School for Social and Business Studies, University of Economics and Management, Vienna University of Technology, Staffordshire University dhe University of Cambridge.