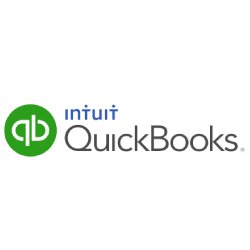 Intuit QuickBooks
Bookkeeping in the 21st century requires more than knowledge of GAAP principles or an eye for detail—students need relevant computing skills. Intuit® QuickBooks, the industry leader in managerial accounting software for entrepreneurs and small business, provides an easy-to-understand platform for students to grasp accounting concepts while honing skills in the most prevalent bookkeeping application in small business today. Students can validate their QuickBooks knowledge by becoming an Intuit QuickBooks Certified User (QBCU).
QuickBooks Certified User exam vouchers will now include access to both the QuickBooks Desktop and QuickBooks Online tests so candidates can demonstrate their skills in whatever version of QuickBooks they prefer.
Distinguish your school's business, accounting, finance, and entrepreneur program
A recent Certiport survey of accounting instructors at two-year colleges revealed that 84% believe students who are preparing for an accounting career should be conversant in QuickBooks. Said one respondent: "Many [students] now learn QuickBooks as they learn bookkeeping or accounting…You might start every bookkeeping or accounting course with it."
Building the business coursework to support the achievement of the Intuit QuickBooks Certified User (QBCU) credential increases the value of academic programs and provides your institution with additional recruiting tools.
Key benefits of QuickBooks certification
Validate QuickBooks knowledge and skills for a position in professional accountancy
Demonstrate bookkeeping skills acumen in a tangible, measurable way
Position themselves as a credible job candidate to employers