App Development with Swift Certification
App Development with Swift Certification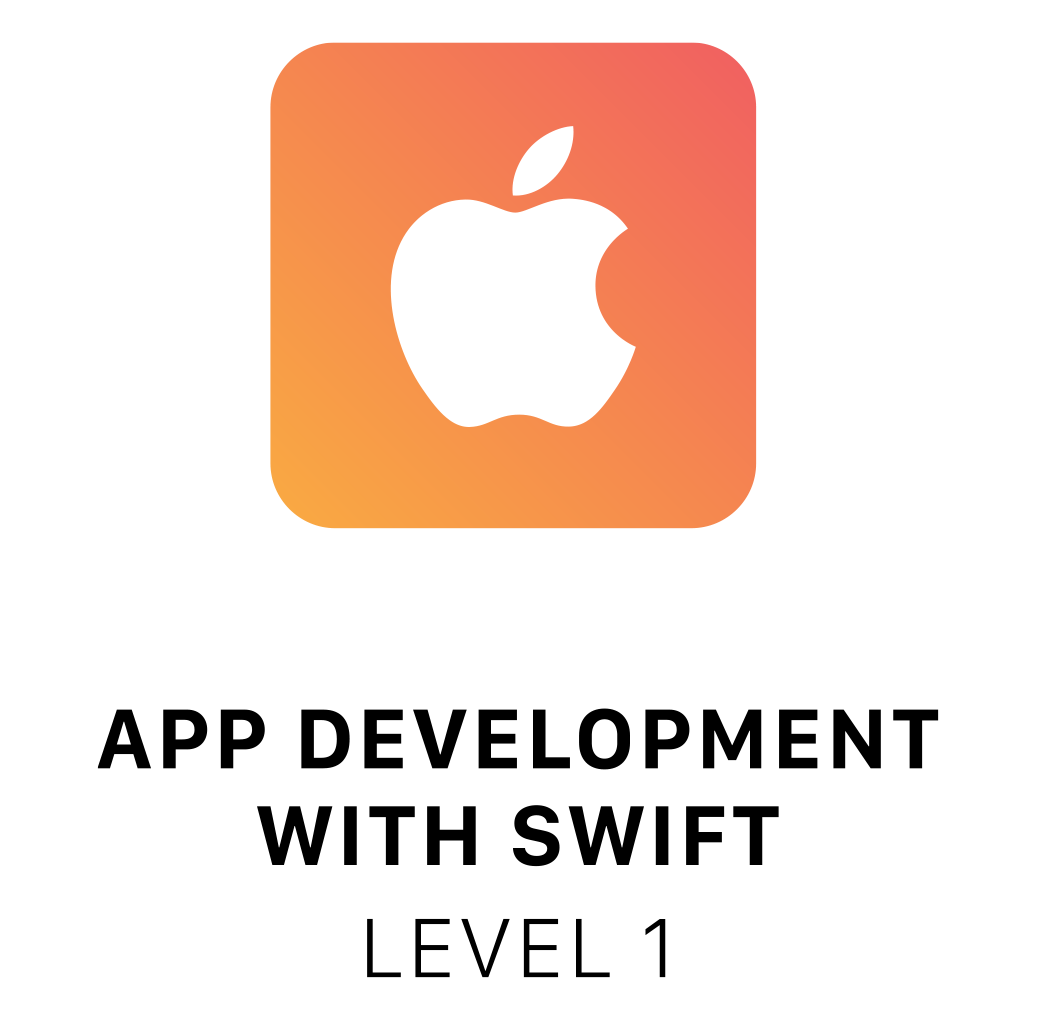 App Development with Swift Certification
Swift is a robust and intuitive programming language created by Apple that's easy to learn, simple to use, and super powerful. Which makes it great for getting started with code. It's also one of the fastest growing, most popular open-source programming languages used by professional developers. In fact, some of the world's most popular apps are built in Swift.
Prepare students for the future.
Learning to write code is essential to students' ability to thrive in a future driven by technology. It teaches them how to solve problems and work together in creative ways. And it enables them build apps that bring their ideas to life.
Get your students certified in Swift.
Certification is based on the App Development with Swift course and recognizes high school and college students' knowledge of the Swift programming language, app developer tools, and core components of apps.