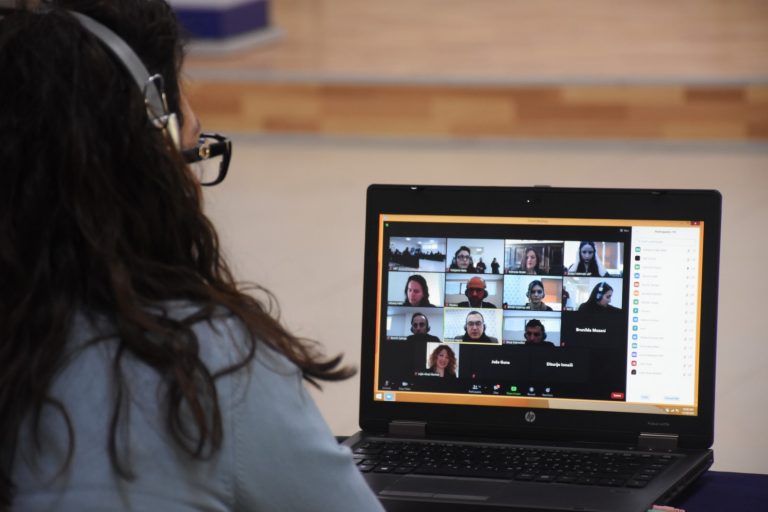 UBT mirëpriti përfaqësues të projektit Accelerating Western Balkans University Modernization by Incorporating Virtual Technologies
bool(false)
21/12/2021
UBT ka mirëpritur përfaqësuesit e projektit Accelerating Western Balkans University Modernization by Incorporating Virtual Technologies, në Parkun Shkencor Inovativ në Lipjan.
Ky takim është mbajtur në formë hibride, me pjesëmarrës që morën pjesë disa në formë fizike dhe të tjerët në formën online, ku u diskutua për rezultatet e arritura deri më tani, ndikimin në nivel institucional, VTech Hub, si dhe për rregullimin dhe funksionimin e përditshëm.
Ndër të tjera, në këtë takim janë prezantuar rezultatet kryesore të projektit, si dhe janë diskutuar sfidat në zbatimin e projektit, teksa është mbajtur edhe një takim me zyrën e Erasmus+ në Kosovë.
Në këtë takim, UBT mirëpriti përfaqësues nga Universitety of Tartu (UT), Lodz University of Technology (LUT), European University or Tirana (UET), University of Prishtina (UP), South East European University (SEEU), Mother Teresa University (MTU), Aleksander Moisiu University (UAMD), Polis University (U_Polis), Epoka University (EPOKA), si dhe Mother Teresa University (MTU).