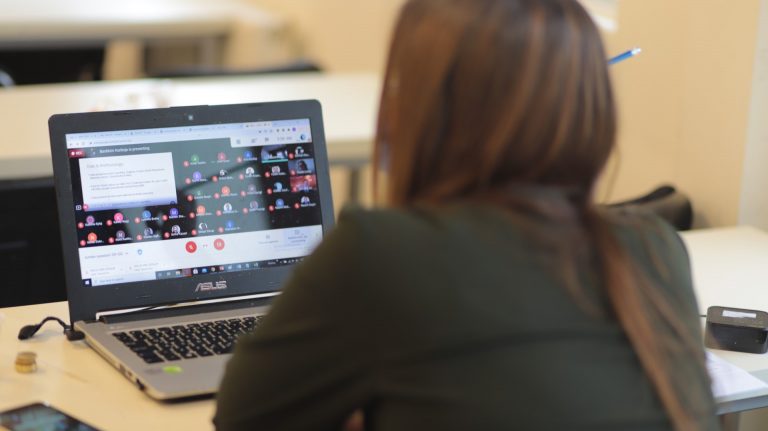 UBT ka filluar pranimin e abstrakteve në Konferencën e Menaxhment, Biznes dhe Ekonomi dhe Inxhinieri e Energjisë Efiçiente
30/09/2021
UBT është duke vazhduar përgatitjet për organizimin e edicionit të 10-të të Konferencës Ndërkombëtare për Shkencë, Teknologji, Biznes dhe Inovacion, organizim ky më i madhi i këtij lloji i realizuar në vendin tonë.
Me këtë rast, UBT ka hapur thirrjen për pranimin e abstrakteve në fushën e Menaxhment, Biznes dhe Ekonomi dhe Inxhinieri e Energjisë Efiçiente, ku të gjithë hulumtuesit shkencorë dhe të interesuarit e tjerë mund të bëhen pjesë e kësaj konference.
Temat të cilat do të trajtohen në fushën e Menaxhment, Biznes dhe Ekonomi janë:
General Economics;
The Economic effects of a pandemic;
The Future of Capitalism;
Political Economy;
Monetary Economics;
Macroeconomic Policies and their Impact on Economic Growth;
Sustainable Economic Growth;
Income Inequality and Poverty;
Labor Economics;
Health Economics;
Gender Economics;
Econometrics and Applied Economics;
Multinational Finance, Insurance and Pensions;
International Economics and Trade, International Finance.
Banking, Finance and Investment;
Risk Management
Behavioral Finance
Tax Policies
Tourism/Tourism Economics
Entrepreneurship
Small and Medium-Sized Enterprises (SME)
Marketing Management; Brand Management;
Strategic Management and Entrepreneurship;
Innovation and Technological Change Management;
Business Intelligence and Knowledge Management;
Human Resource Management;
Quality Management in Public Sector;
Regional Studies;
Operations Research;
Agro-Business and Subsidy Management;
European Union – EU
Multi-Cultural Management;
South East European Economy and Management;
Logistics and Value Chain Management;
Industry Economics and Industrial Organization;
Immigration and Border Studies;
Management Information Systems;
Public Policy and Management.
Environmental Economics
Temat të cilat do të trajtohen në fushën e Inxhinierisë së Energjisë dhe Efikasitetit janë:
Renewable Energy Sources
Solar Systems
Wind Power, Hydro Energy
Energy Storage Technologies
Geothermal Energy
Fuel Cells
Energy Economy
Efficient Heating & Cooling Technologies
Advancements in Thermal Insulation
Sustainable Systems
Co-generation & Tri-generation
Energy Policy
Industrial Energy Efficiency
Smart grids, Microgrids
Energy Markets
Green Buildings
Environmental impact of Energy Efficiency
Modeling and Simulation
Efficient Lighting Technologies
Energy Conservation, Ecology
Energy Efficient Buildings
Agricultural Energy Efficiency
Clean Power Plants
Structural Reliability
Building Envelopes & Building Climatology
Për më shumë detaje rreth konferencës, klikoni në https://conferences.ubt-uni.net.