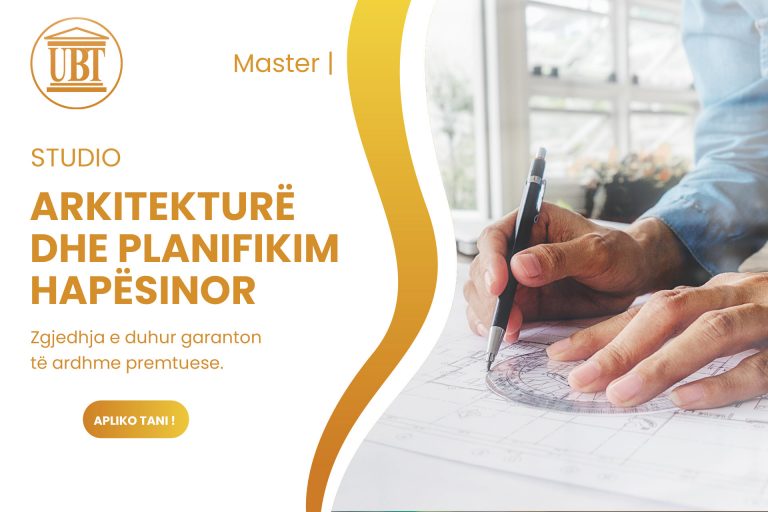 Studio master Arkitekturë në UBT
20/10/2020
Keni vendosur të zgjeroni njohuritë tuaja dhe po kërkoni një mundësi më të mirë për karrierën tuaj në fushën e Arkitekturës?
Shoqëria sot ka nevojë për ekspertë të arkitekturës, profesionistë që janë të specializuar në fushat më të kërkuara në nivelin kombëtar dhe ndërkombëtar, përfshirë arkitekturën e qëndrueshme, dizajn enterierit, restaurim dhe planifikim urban.
UBT ofron programin e Arkitekturës në nivelin master, program që mundëson diplomë të njohur ndërkombëtarisht dhe mundësi studimi jashtë vendit përmes bashkëpunimeve me universitetet partnere.
Partnerët ndërkombëtarë: University of Montenegro, Mal i Zi, Mother Teresa University, Maqedoni, University of Debrecen, Hungari, Budapest University of Technology and Economics, Hungari, Politecnico di Milano, Itali.