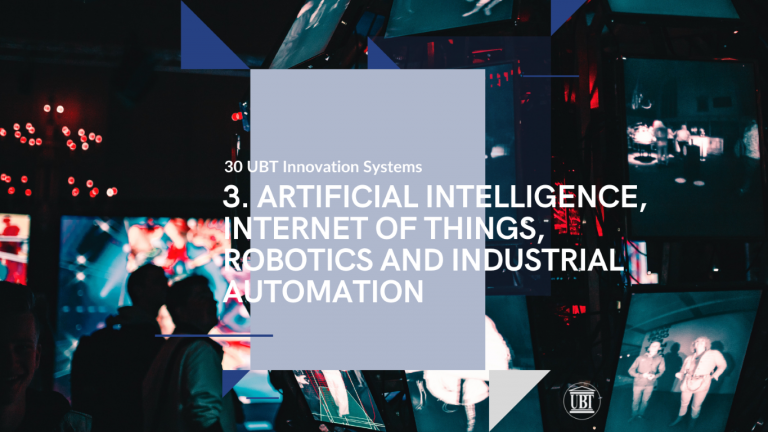 ARTIFICIAL INTELLIGENCE, INTERNET OF THINGS, ROBOTICS AND INDUSTRIAL AUTOMATION – UBT INNOVATIONS
bool(false)
20/01/2022
Kampuset inovative të bazuara në teknologjitë më të fundit të kohës moderne, karakterizojnë inovacionin e tretë të UBT-së, Artificial Intelligence, Internet of Things, Robotics and Industrial Automation.
UBT me këtë inovacion për nevojat e tij, të shoqërisë dhe studentëve solli komponente të ndryshme dhe të shumta të teknologjisë në shkollën më të madhe në rajon për teknologji dhe inovacion, që përfshijnë: Internet Service Provider, Data Center, Cloud Based Technology, Robotics dhe Internet of Things.
Me superkompjuterë, inteligjencë artificiale, Machine Learning, Sensors Hub, si dhe Cyber Security, UBT ka ofruar mundësinë që të rritet edhe më shumë kërkimi shkencor dhe zhvillimi i të gjitha proceseve të tjera me bazë shkencën, teknologjinë dhe inovacionin.
#THISISUBT #30INNOVATIONS