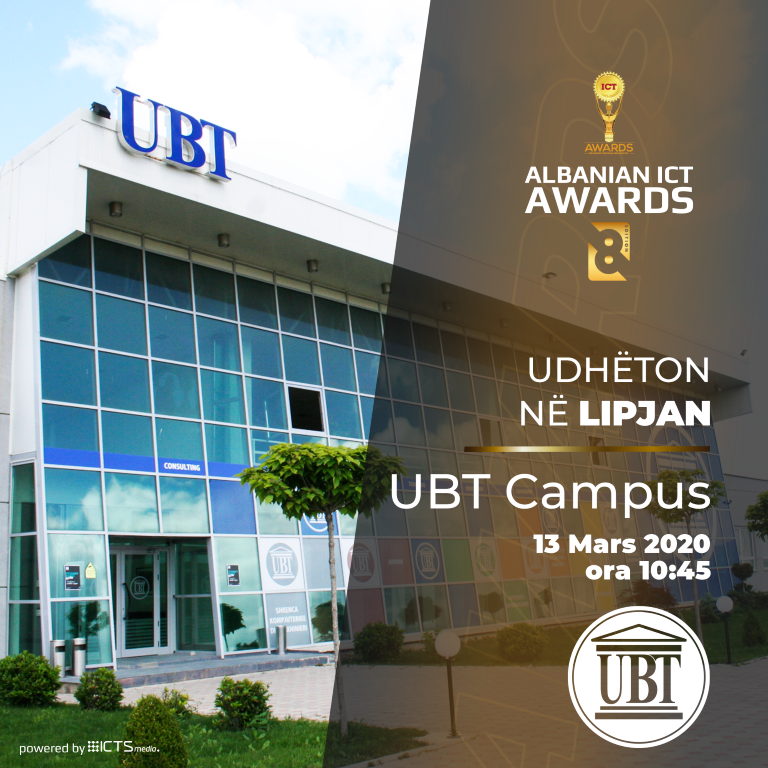 Within UBT is going to take place the informing session regarding the competition "Albanian ICT Awards"
05/03/2020
The eighth edition of the worldwide competition in technology "Albanian ICT Awards" has been recently opened. The mission of which is to reveal the work of Albanian youth in the field of innovation and technology.
Meanwhile, the application process will remain open and is going to take place at the UBT Innovation Campus in Lipjan on March 13, 2020, starting from 10:45 a.m. Furthermore, the information session will be held by the organizers of the competition, who will inform the participants about the application and will tell about the prizes that will be awarded this year.
Students from the Faculty of Computer Science and Engineering, the Faculty of Management of Mechatronics, and the Faculty of Information Systems, as well as student's who have carried out innovative projects in the field of innovation and technology, are invited to participate in this session.