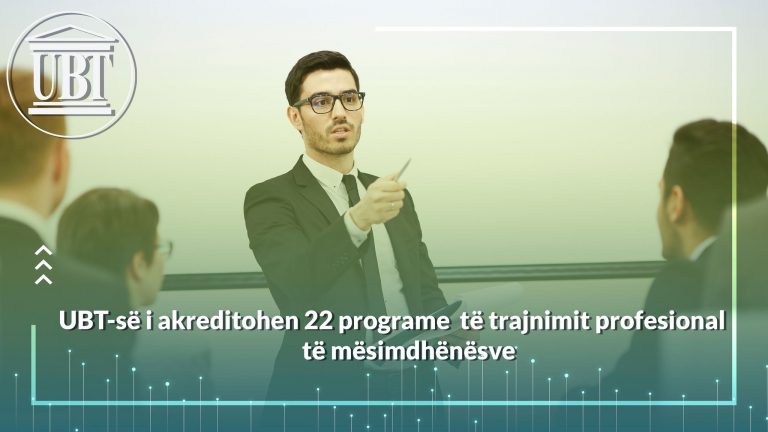 UBT was accredited in 22 professional vocational training programs
04/11/2021
The Ministry of Education and Science has accredited 22 professional training programs of UBT, for teachers which aim to increase the quality of teaching and learning in the field of education in the country. These training programs offer an innovative approach aimed at advancing academic staff, bringing new ideas to suit the needs and interests of all profiles of teachers.
Training programs approved by MES:
Child abuse; the role of teachers in identification, reporting and support;
Basics of security in information technology;
Database security databases;
English language;
Contemporary technology instruments in education;
Integration of soft teaching skills I
Integration of soft skills in teaching II
Multiple intelligence in children;
Effective classroom management;
Project management;
Teaching 21st Century Skills;
Online learning;
Adolescent motivation and challenges in education;
Different students and different learning needs during the teaching process;
Career orientation and professional development;
Professional presentation;
Teachers' access to children with special needs;
Academic writing in schools;
Learning through projects;
Interactive computer learning;
Cognitive and social development of children aged 3-6;
Cognitive and social development of children aged 6-12;
UBT has continuously provided a large number of trainings and vocational schools, licensed by international vocational schools, with local and international experts.