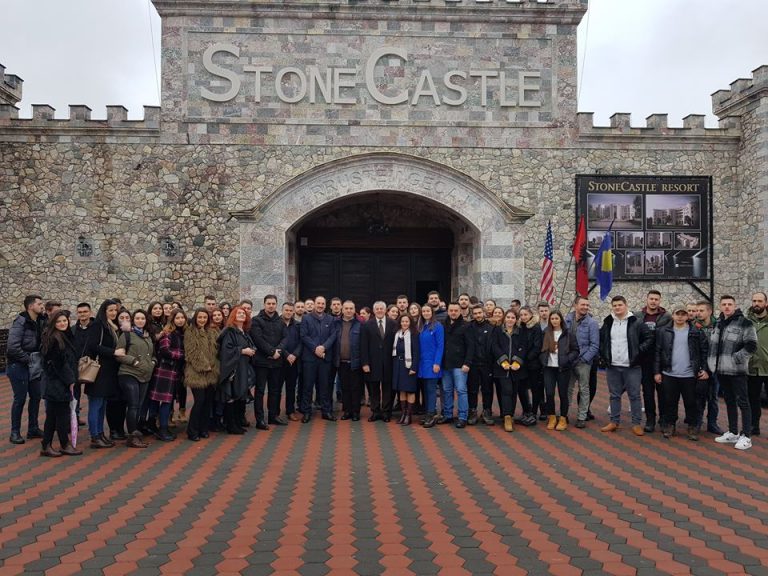 UBT students visit the wine factory of "Stone Castle"
14/02/2019
The UBT students from the Faculty of Food Science and Biotechnology have carried out a study visit in the wine factory "Stone Castle", in Rahovec, and had the opportunity of closely observing the wine manufacturing processes.
During this visit the UBT students have been accompanied by their professors Violeta Lajqi, Hamëz Rama and Luljeta Ajdini.
The UBT students have been waited by the staff of this factory who explained them about the development and well-functioning of wine production processes, the production that derives from the raw materials, wine cider, the fermenting processes, ventilation, refining, storage in casks and the packaging processes until the launching of the final product ready for sale.
Students highlighted the importance of this study visit, as well as underlined that this is a great chance to apply theory into practice.