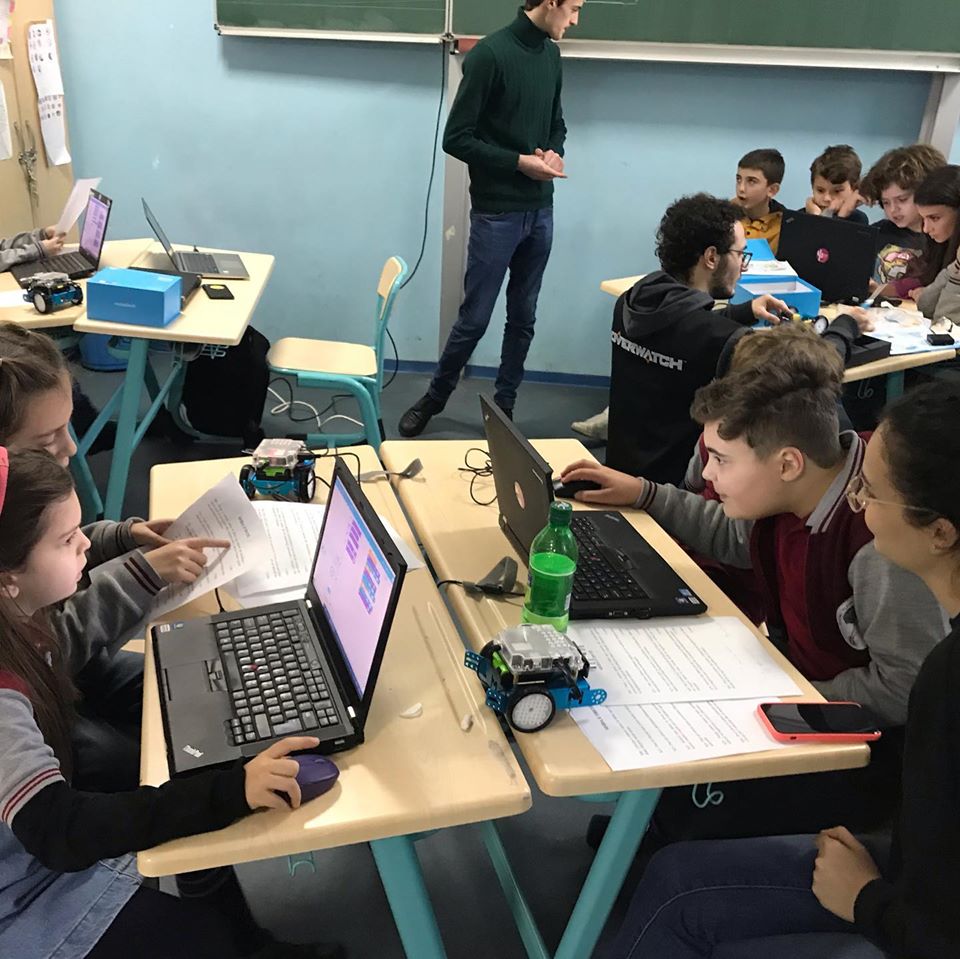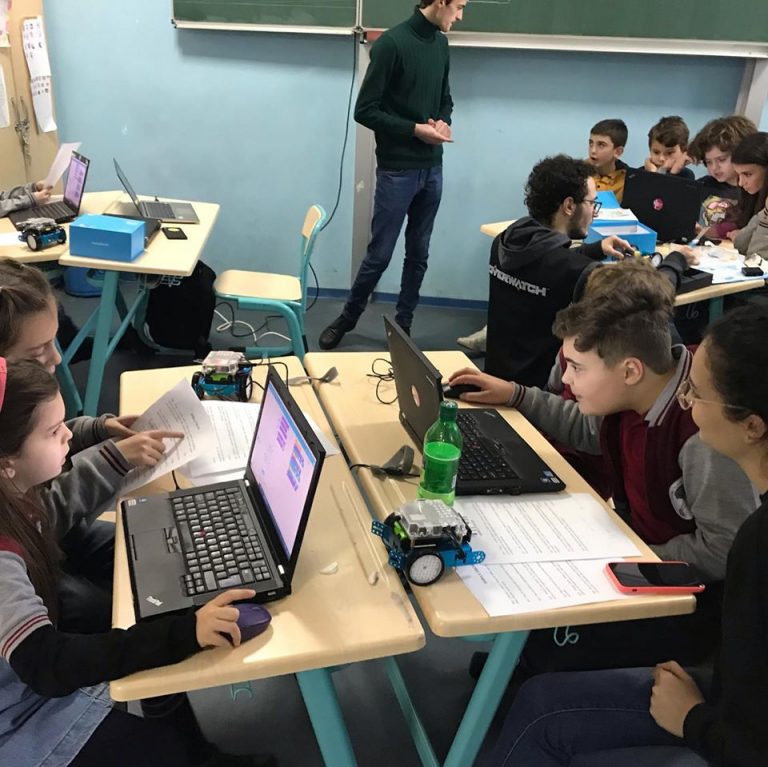 UBT students of Computer Science and Engineering have provided training for students regarding challenges of Robotics
26/12/2019
In the framework of the project "Kosova Marker League", 15 UBT students from the faculty of computer science and engineering are training pupils of elementary school "Elena Gjika", located in Prishtina. The main focus of this training is related to challenges concerning the field of robotics.
The close collaboration between UBT and elementary school aims to reveal the skills of pupils as well as foster them to put the emphasis on the field of science and technology. Despite that through this collaboration students are being prepared for programming and robot testing.
Moreover this collaboration has been also achieved due to the contribution of UBT Knowledge Center, respectively from the representative of this center Krenare Pireva-Nuci. Altogether UBT students of Computer Science and Engineering have strongly contributed to create an innovative and creative environment in the elementary school "Elena Gjika".