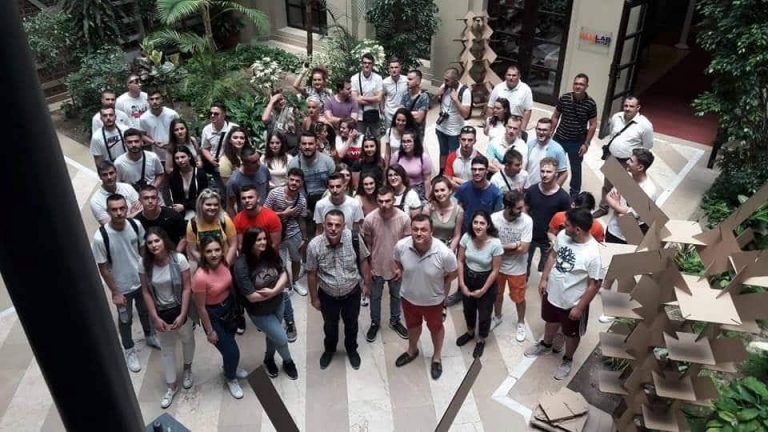 UBT students have carried out a study visit in Turkey
01/07/2019
UBT students of Civil Engineering and Construction, of faculty of Architecture and Integrated Design, have carried out a study visit in Turkey.
During this visit they were accompanied by Director of Academic Affairs dr. Muhamet Ahmeti.
In the framework of this visit, they visited different historical sites of Istanbul, as well as other cities. First and foremost, they visited Kadir Has University, Mimar Sinan University, Zollu Center, etc.
Students were accompanied by their professors when they visited the Exhibition of Products, which is held on annual basis. They availed from occasion to closely observe products, innovations and technology in the field of construction.