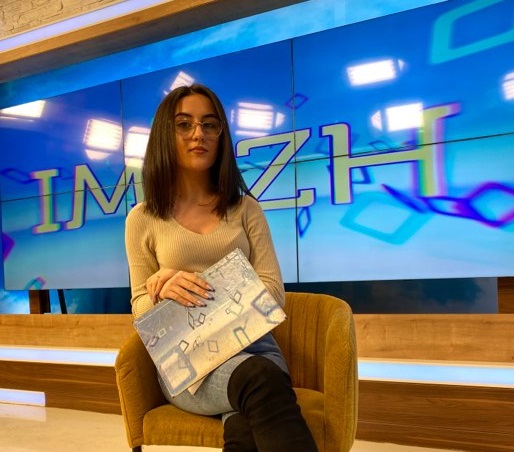 UBT student of Media and Communication has been recently employed in RTK
04/02/2020
UBT student from the Faculty of Media and Communication, Melisa Statovci, has recently begun her internship at the Public Radio Television of Kosovo (RTK), where she is employed in as a field journalist in the afternoon show, "Image".
Furthermore, Melisa is engaged in making chronicles, consisting of various social themes and of common interest to the public. Meanwhile, she enrolled in her third semester of studies this year, stressing that her internship at UBT since her first year of studies has prepared her for the labor market.
Moreover, "Before I started studying at UBT with friends, I heard good words and very positive impressions of UBT. That is why I enrolled in the Faculty of Media and Communication, but I am not disappointed with the choice", she underlined.  Among others, Melisa put it that UBT as a higher education institution has surpassed her expectations, particularly when it comes to the professional training of professors who bear a high level of expertise.