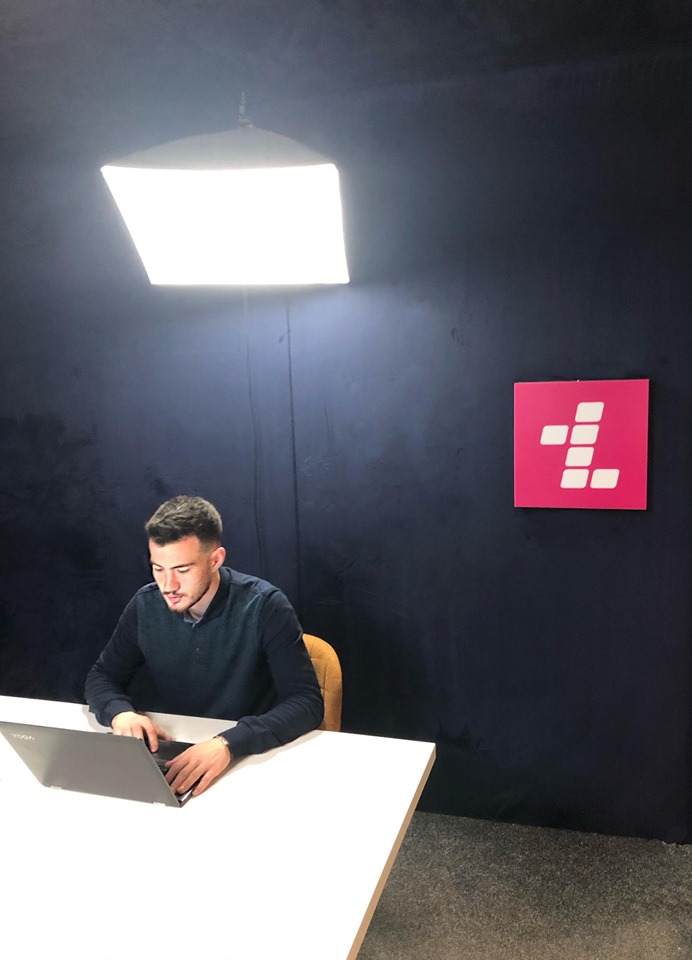 UBT student Art Loxha has been employed in Telegraph
14/11/2019
UBT student from the Faculty of Media and Communication Art Loxha has been employed in as a coordinator of social media in Telegraph.
Among others, he also talked about his studies and emphasized that enrolment at the Faculty of Media and Communication has been of key importance to him. As a result, thanks to UBT staff and professors has managed to gain in-depth knowledge as well has been provided by many other opportunities such as following professional practice etc. I would have found it quite difficult; to integrate in the labor market without knowledge and expertise I gained at UBT.
Furthermore, Art recommended youngsters who are aiming for a promising future, to choose UBT. "Due to the high professional expertise provided by UBT, youngsters find it quite easy to be integrated in the labor market without having completed their studies", underlined Art.
The main purpose of the study program Media and Communication is to provide students with both theoretical and practical knowledge. As a consequence, all the graduates have witnessed a high degree of professionalism in regarding the whole range of fields of communication.