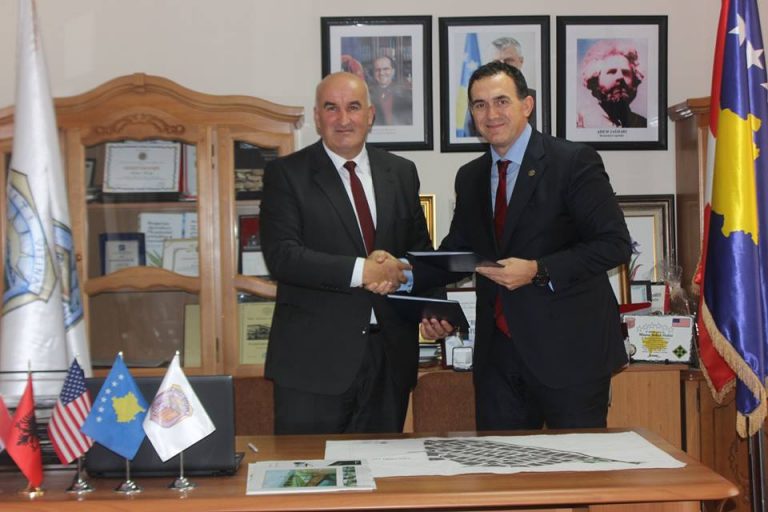 UBT signed a Memorandum of Understanding with Municipality of Vitia
12/09/2018
The UBT Rector prof.dr Edmond Hajrizi has visited the Municipality of Viti and has been awaited by the head of this municipality Sokol Halilti, with whom he has signed a collaboration memorandum which will directly lead to providing a common contribution in a wide range of fields.
The UBT Rector Hajrizi and the head of municipality Haliti have mutually agreed to have a collaboration in the following fields respectively that of spatial planning and preservation of environment, a sustainable management of environment, urban and rural planning and in the field of transport and communication.
UBT Rector Hajrizi has availed from the occasion and has revealed his willingness and commitment to incorporate the whole UBT staff and all to utilize all the necessary means, aiming to improve all the infrastructure in Viti and any other municipality. On the other hand, Sokol Haliti put the emphasis on the aspect which is related to acquiring expertise from UBT, which would help in implementation into practice of all projects.
UBT has signed even other collaboration agreements with other municipalities in Kosovo and which has led to a numerous innovative projects which are actually utilized to facilitate the life of citizens.