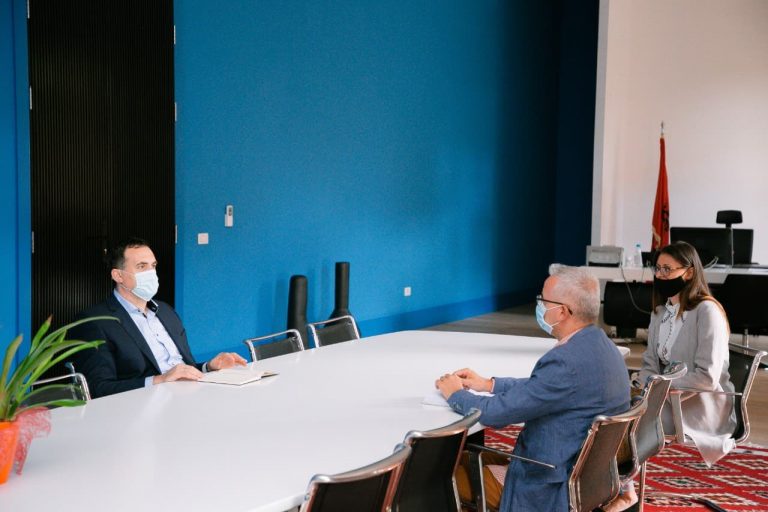 UBT Rector Hajrizi was invited in a meeting by the Mayor of Korça, Sotiraq Filo
30/09/2020
Within the framework of official visits to Albania, UBT Rector prof. dr. Edmond Hajrizi was invited in a working meeting by the Mayor of Korça, Sotiraq Filo.
In addition during this meeting, UBT Rector and Mayor Mr Sotiraq Filo availed from opportunity to talk about topics regarding the development of projects with a particular emphasis on the field of digitalization, innovation, youth employment as well as other issues of mutual interest.
Furthermore, on this occasion they also tackled the possibilities of joint collaboration and implementation of best practices which already exist in the city of Korça. Moreover, there was emphasized that through these projects, both institutions aim at creating numerous employment opportunities for young people of Korça, and in the meantime throughout Albania and Kosovo.