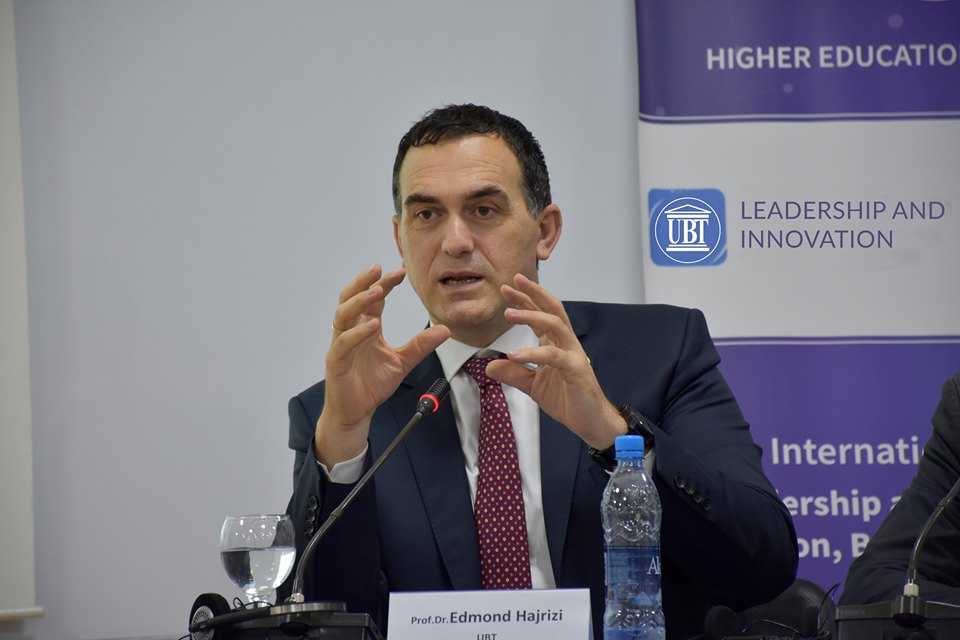 UBT Rector Hajrizi has participated in the conference "Universities as Drivers of European Innovation Ecosystems"
14/11/2019
UBT Rector prof.dr Edmond Hajrizi has participated in the conference "Universities as Drivers of European Innovation Ecosystems", which has taken place in Brussels, Belgium. The conference has been organized by European University Association and European Commission, which joined together numerous education institutions from all over Europe. The key topic of discussion was concerned with the contribution of universities in developing innovative ecosystems.
Among others, UBT Rector prof.dr Edmond Hajrizi had the opportunity to meet with the Head of University Association (EUA), Michael Murphy, the President of European Quality Assurance Register for Higher Education (EQAR), Karl Dietrich, as well as with many other personalities. The main focus of these meetings was that of finding collaboration opportunities in the future.
During these meetings it has been strongly evaluated the outstanding role of UBT, in increasing the quality standards of education in Kosovo.