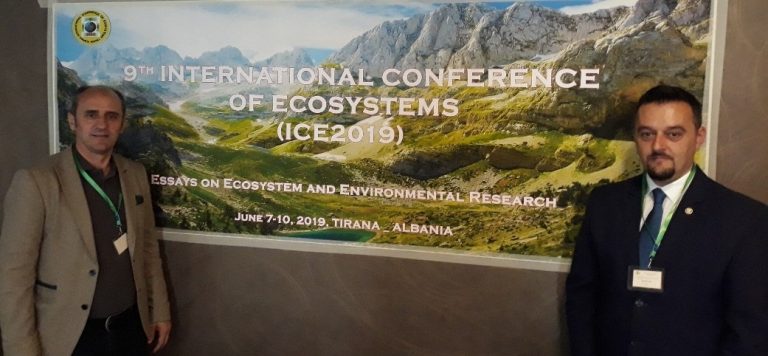 UBT professors have participated in the International Conference of Ecosystems
17/06/2019
UBT professors, Fisnik Laha and Hazir Çadraku have participated in the International Conference of Ecosystems (ICE 2019), which has taken place this year in Albania.
In the framework of this activity, they have presented their scientific paper with the topic, "Variation of Physical and Chemical Parameters in Groundwater in Northeastern part of Drini i Madh river b in Kosovo".
In addition, they have presented the outcomes and results regarding findings with regard to physical and chemical parameters of underground waters of Drini i Bardhë.
The 9th Edition of this Scientific Conference has been organized by numerous universities of Albania, Italy, Lithuania, Turkey etc.
It is worth emphasizing that this conference was attended by a large number of experts, scholars, professors from the whole region.