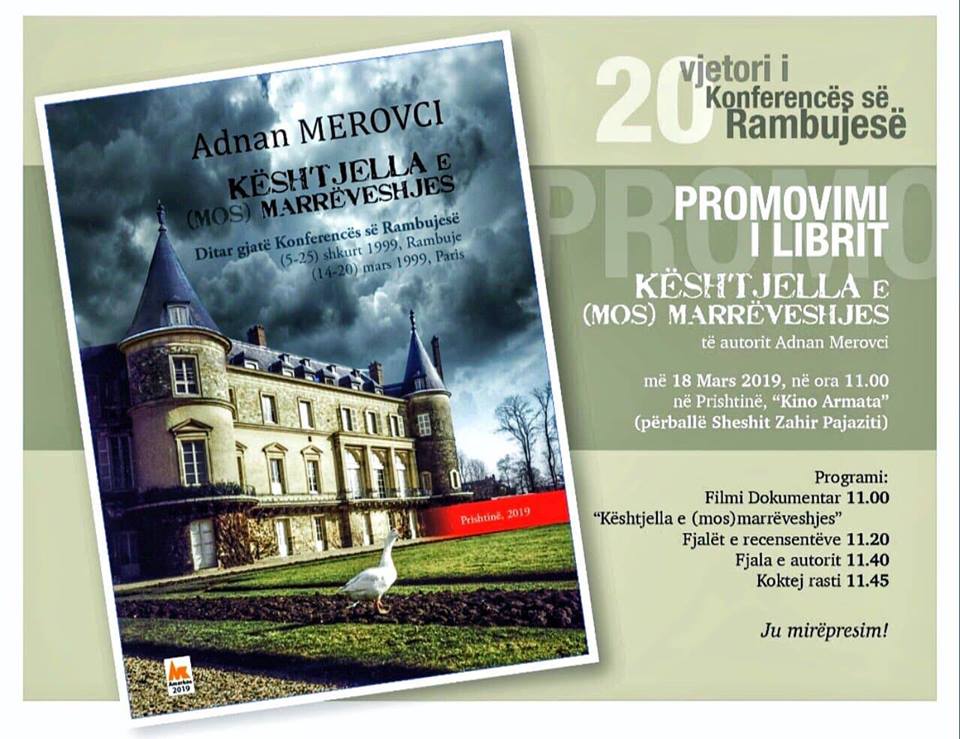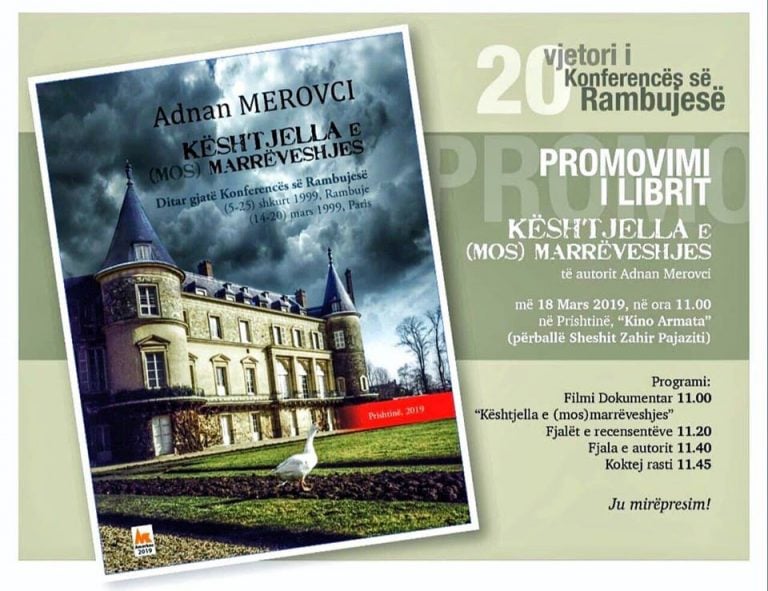 UBT professor, Adnan Merovci promoted his book "Kështjella e (Mos) Marrëveshjes"
21/03/2019
On behalf of the 20th Anniversary Rambouillet Agreement, the UBT professor Adnan Merovci has promoted his book titled "Kështjella e (Mos) Marrëveshjes".
This book reflects on the developments which have characterized this process, the backdrops, disagreements and the relations of Kosovar delegation with others.
Besides the book, there have been also displayed a documentary, aiming to reflect on the developments which anticipated the conference.
Adnan Merovci has been one of the closest collaborators of former President of Kosovo, Ibrahim Rrugova.
Within two months he is due to publish also his second book titled: "Pengu" (The Hostage).
The content of this book is comprised of many facts related to the kidnapping of the former President of Kosovo, Rrugova.