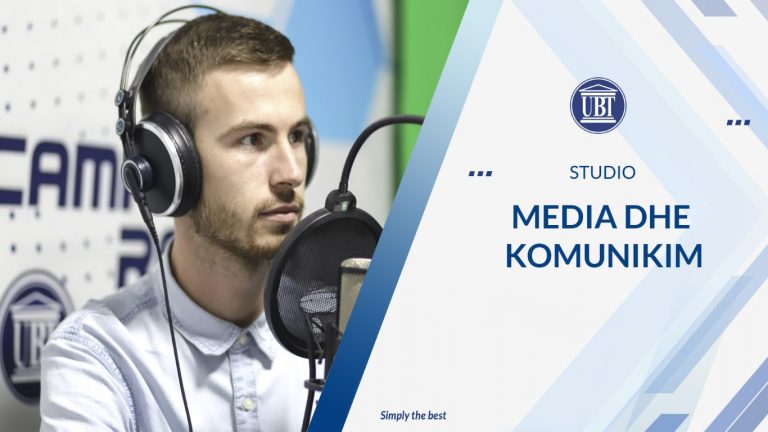 UBT is an institution which provides students in the field of Journalism and Communication with expertise and high degree of professionalism
bool(false)
24/09/2020
Due to the fact that it is one of the most renowned higher education institutions, UBT is highly committed to professionally prepare students in the media industry as they graduate from the institution and are trained to analyze the ways in which the media reflects, represents and influences the world.
In addition, Faculty of Media and Communication study program at UBT offers students practical preparation for a successful media career, the only faculty that enables students to specialize in areas such as: journalism, communication, media management, public relations, television directing, online journalism, camera and pictures.
Meanwhile, the program is harmonized in such a way that it combines theoretical lectures with practice, organizes seminars, activities with media partners, study visits inside and outside the country in the most popular media, etc. Furthermore, the latest technology trends are strongly related this study program. In this regard, students will have the opportunity to learn through Virtual Reality, and attend lectures through 3D glasses.
Moreover, UBT also has Television, Radio, Portal and Newspaper, within which students will carry out practical work in order to apply their theoretical knowledge into practice.