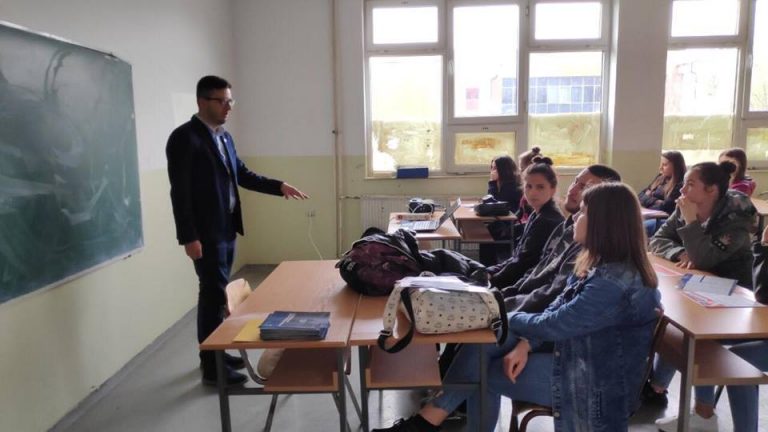 UBT held an informative session on the State Competition "MOS", in Gjilan
18/04/2019
UBT representatives, Genc Emini and Alban Hyseni held an informative session at the High School, "Xhavit Ahmeti", "Zenel Hajdini" Gymnasium and at the High School of Economy, "Marlin Barleti", in Gjilan.
They have presented the opportunities for participation in the Microsoft Office Specialist (MOS) State Competition, which is organized for the first time in Kosovo by UBT and Certiadria.
According to them, the young students of Gjilan, who have skills in Excel, PowerPoint and Microsoft Office 2013 and 2016, can compete in this contest, as the application remains open until May 17, 2019.
The winners of this competition will thereafter represent Kosovo in the World Microsoft Office Specialist which will be held in New York this year.
Apply now on the link: www.ubt-uni.net  and http://kampionatimos.com/