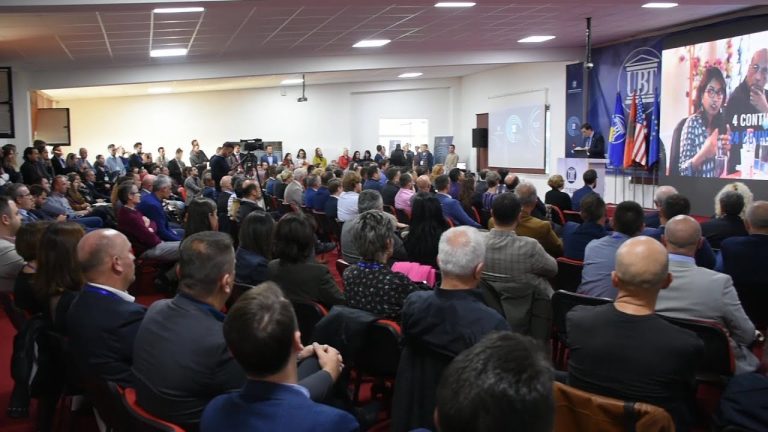 UBT has started preparations for organizing the International Conference 2019
01/07/2019
UBT has started preparations for organizing the 8th edition of International Conference, which is the most significant event in Kosovo and the whole region concerning the field of science, technology and innovation.
During the former editions there have participated hundreds of scientists and scholars from the whole world.
The conference is going to take place from 26-28 October 2019, in the Innovation UBT Campus of Lipjan.
The main perspective of the conference is to connect the scientists and practitioners from different disciplines in the same place and make them be aware of the recent advancements in different research fields, and provide them with a unique forum to share their experiences. It is also the place to support the new academic staff for doing research and publish their work in international standard level.
This conference consists of sub conferences in different fields like:
– Computer Science and Communication Engineering
– Management, Business and Economics
– Mechatronics, System Engineering and Robotics
– Energy Efficiency Engineering
– Information Systems and Security
– Architecture – Spatial Planning
– Civil Engineering, Infrastructure and Environment
– Law
– Political Science
– Journalism, Media and Communication
– Food Science and Technology
– Pharmaceutical and Natural Sciences
– Design
– Psychology
– Education and Development
– Fashion
– Music
– Art and Digital Media
– Dentistry
– Applied Medicine
– Nursing
For further details, click at: https://conferences.ubt-uni.net and for further information at: info@ubt-uni.net.