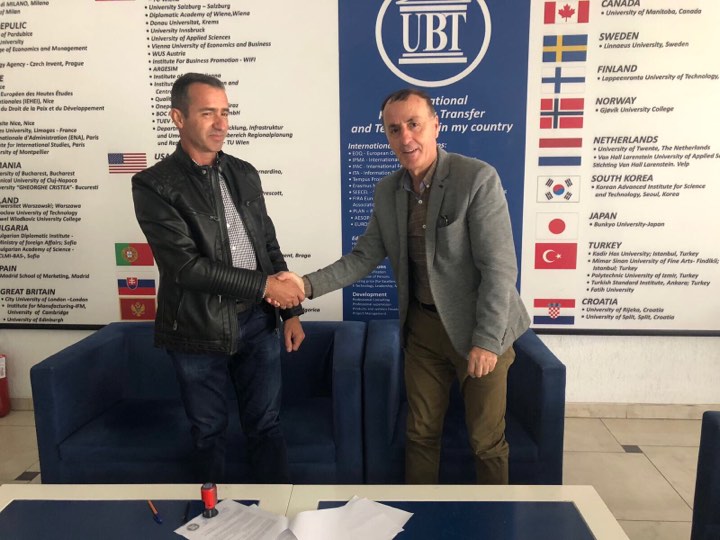 UBT has signed a collaboration memorandum with BEO Company
10/10/2019
The representatives of UBT and those of the company "BEO", have signed a collaboration agreement, which is expected to be quite beneficiary for UBT students, respectively for those of the Faculty of Computer Science and Engineering. The purpose of this collaboration is to provide professional training to students. They will also have the chance to follow internships in this company and be thereafter employed in this company.
Students who will be part of this internship at this company, they will mainly tackle the development of ICT applications.
UBT has signed numerous collaborations agreements with local and international companies and other public institutions, which creates students the opportunity to achieve their career goals and be easily integrated in the labor market.