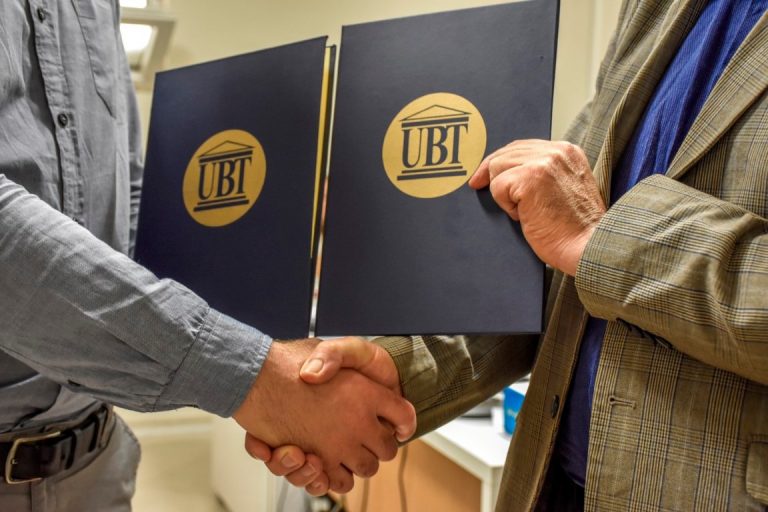 UBT has broadened the network of partnerships, collaborates with Ambis University of Prague
24/02/2020
UBT has signed a cooperation agreement with the Ambis University in Prague, which aims to collaborate in all areas of academia, projects and research of common interest to both institutions.
Meanwhile the collaboration primarily focuses on the field of publishing, exchange of publications, scientific books, organization of joint activities, etc.
Furthermore, thanks to this agreement, institutions can exchange semesters and students, organize study visits to their respective countries, hold scientific conferences, or even design joint research projects in areas of interest.UBT already has about 500 such collaborations with the most renowned universities and institutions around the world.