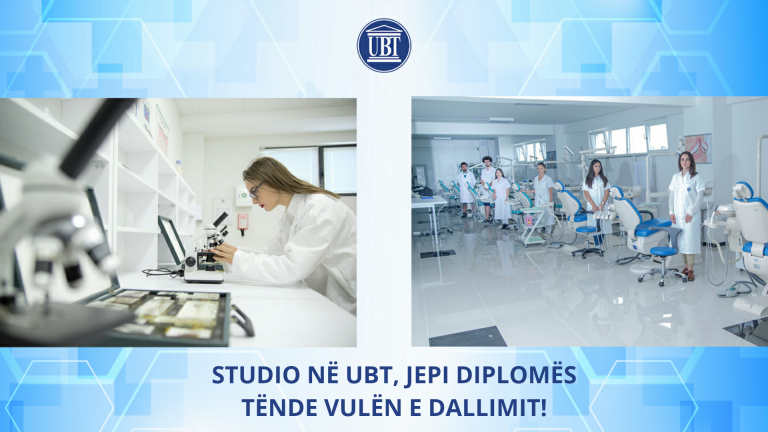 UBT has accredited the study programs in Dentistry and Pharmacy
13/08/2020
UBT is an important center in the region in the fields of medicine, an institution that offers study programs Dentistry and Pharmacy, the best schools in terms of quality and academic support services.
In addition, these programs are the most innovative in higher education, as they prepare staff in relevance to international standards. As a result, the institution is comprised of numerous innovative laboratories dedicated to these departments, the largest polyclinic in the country, as well as academic staff with many years of experience.
Furthermore, Dentistry and Pharmacy are faculties which implement the most innovative practices, where students get familiar with the most up-to-date teaching methods in Kosovo education system Kosovo, respectively that of Virtual Reality.
Moreover, it is worth emphasizing that with the framework of these study programs, students succeed in gaining knowledge and skills, which is equivalent and applicable in every country of the world, as students qualify and will have a professional career thanks to the acquisition of practical work in laboratories and the most sophisticated equipment of the time.