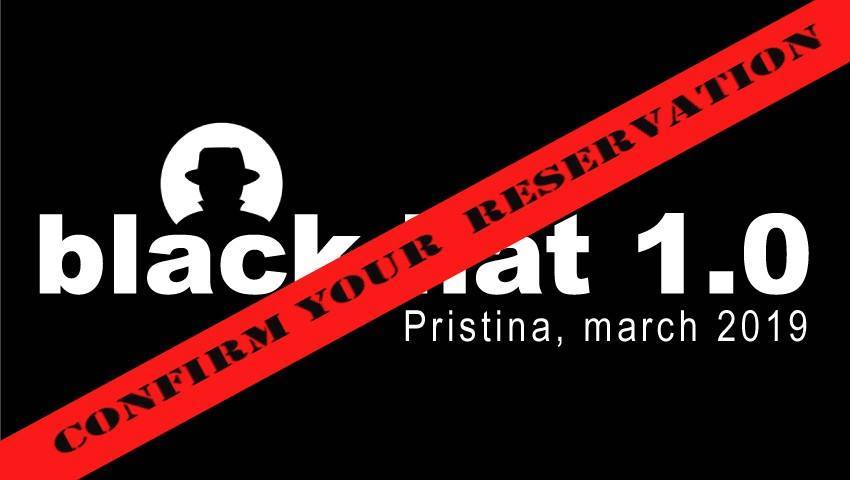 UBT, co-organizer of the workshop and training "BLACK HAT 1.0"
14/03/2019
 Cyber Security and Privacy in collaboration with UBT will organize the workshop, training and demo, "BLACK HAT 1.0", which will gather on the 28th of March experts, hackers and security researchers from all over Kosovo.
Trainings will be held by industry experts, who will bring cutting-edge research presentations, open-source tool demonstrations, featuring top-tier solutions and service providers, plus insightful presentations about innovative security techniques and practices.
The activity is going to take place in the Orion Conference Center, starting from 13.00 o'clock.