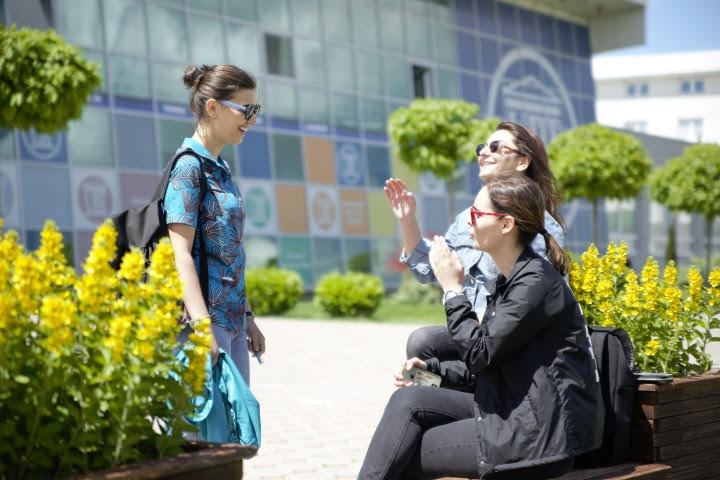 UBT, a close partner of Erasmus+ which is consistently carrying out projects for Kosovo
04/10/2018
Since 17 years UBT has been a close partner of more than 300 organisations, universities, institutions, international and local programs. The main focus of UBT is to provide a sustainable academic development for it's students. One of the most eminent programs has been that of Erasmus+.
Indeed this program has highlighted the potential of UBT, the effect of innovative ideas that are shaped within the institution and that are further embroidered into projects which contribute to the community as a whole.
In UBT, there has been developed a wide range of study programs through the incorporation and implementation in Erasmus+ projects. The vast majority of projects have been devoted to the field of teaching and education.
In the last three years, UBT has earned grants and has carried out numerous projects in many fields, including even that which is related to social science.
One of the most major projects that has been ever implemented and that has been subject to a multifaceted assessment is that of developing common programs for double Degrees, respectively PoSIG project. This project creates the students the opportunity of mobility in different EU countries and in addition to earn a double Degree.
It's worth mentioning that thanks to this partnership there are many students who have opted for continuing their studies abroad.
In the framework of this program it has been also enriched the digital library of the institution EBSCO, the most advanced software which detects plagiarism, "TURNITIN", and the advanced system of this platform "Moodle". In addition there have been also developed other backing technologies aiming to imperfect knowledge and boost competition between Kosovar students with those of EU. Beside that there is a broad scope of partners who participated in this project, such as Kosovo represented by UBT, Albania, Bosnia and Herzegovina, Slovenia and Austria.
The curriculumn of the PoSIG program is mainly focused on governing in order to prepare the future staff which will actively contribute to europeanisation of Kosovo in the Western Balkan.
This study program is a mixture of the best european practices from European Union and Western Balkans in relevance to the highest european standards of higher education.