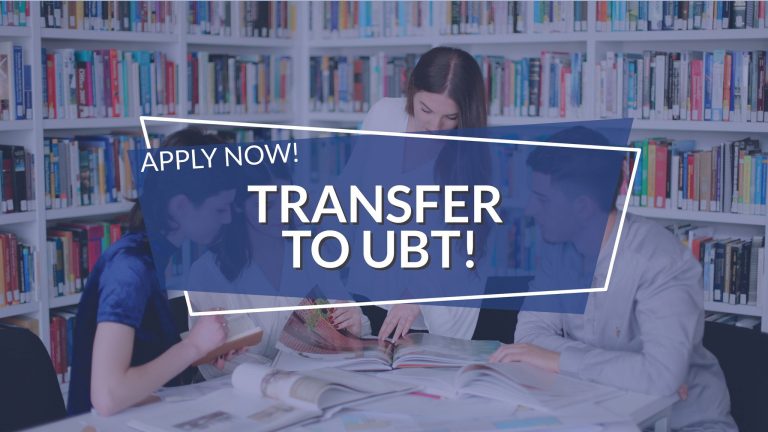 Transfer your studies to UBT
27/01/2022
Along the way and the selection of educational institutions, it is likely that we don't always make the right selection, but this doesn't mean that we won't be able to make the change and head to where we really need to go for a better education.
All you need for quality studies is a leading and dedicated higher education institution for students, such as UBT.
The procedure for transferring studies is simple, so don't think twice about taking a very important step for your professional career, which will bring you an unforgettable journey in your academic studies.
To transfer studies to UBT, you must apply for transfer of studies, bring a birth certificate, transcript of grades with the number of credits – ECTS, and a copy of your index.
The modern infrastructure, the best professionals in the respective fields of study, as well as the large number of sophisticated laboratories, help you to master both the theoretical and the practical side, at the same time.
A simple procedure for a secure future!