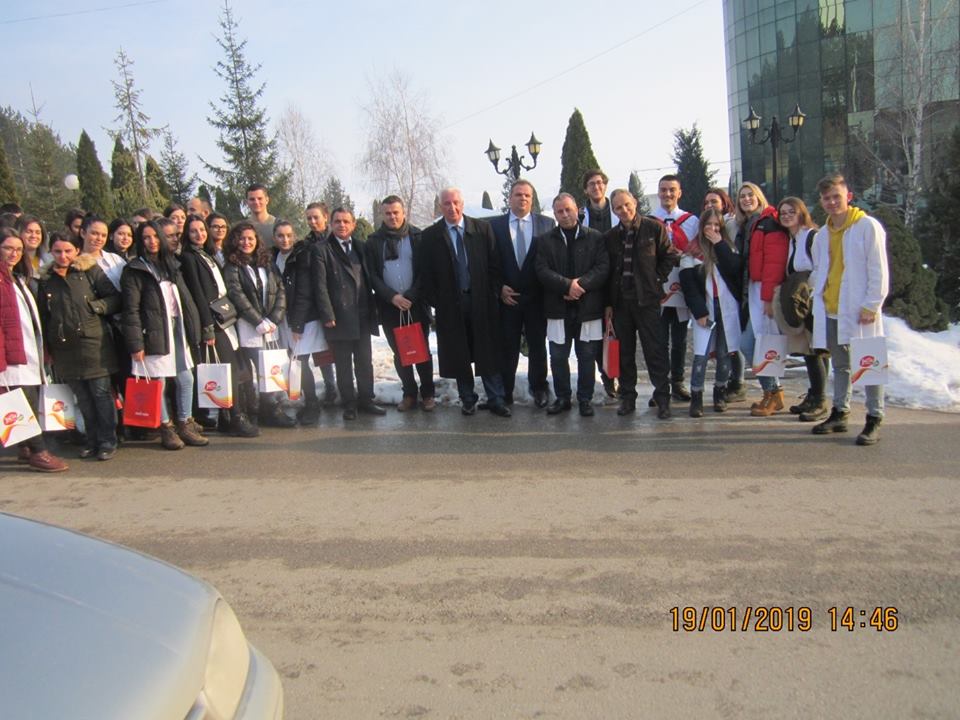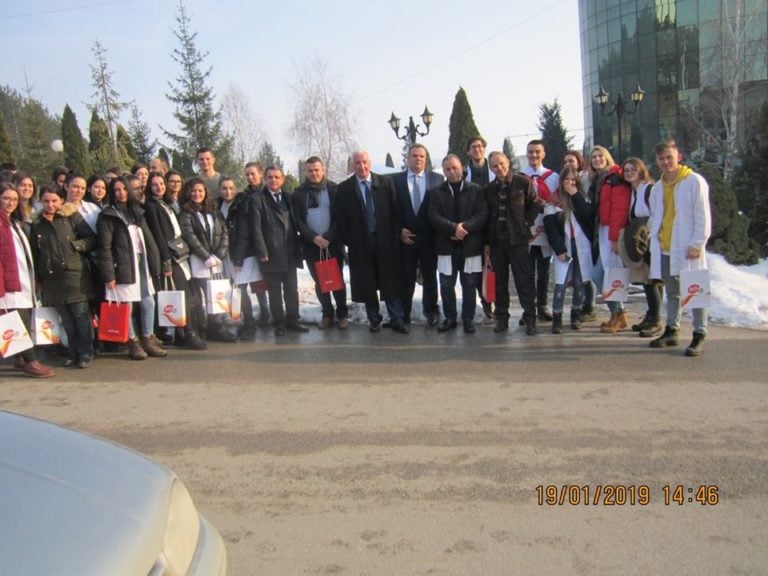 The UBT students of Food Science visited the factory of meat refinement "Calabria", in Gjilan
04/02/2019
The UBT students from the Faculty of Food Science and Biotechnology have paid a study visit to the factory of meat refinement, "Calabria", in the municipality of Gjilan.  This visit has been realized within the subject "Introduction to Food Sciences" and the students were accompanied by their respective professors.
They were awaited by the owner this factory, Xhelal Selimi, who have explained the students the entire process of meat industry and raw materials which aid the process of meat refinement.
He stressed that the full capacity of daily production is the slaughter of 700 specimens a day. Among others, he also claimed that the collaboration between the factory and UBT is of mutual interest for both parties.