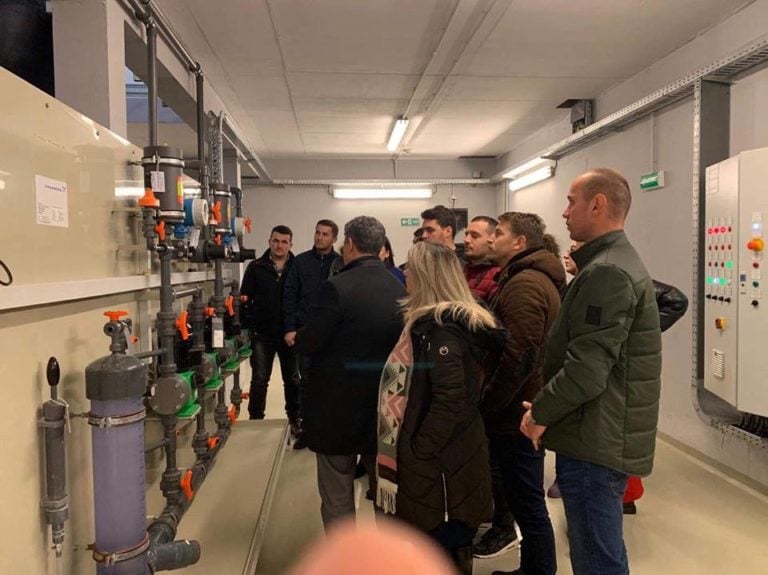 The UBT students have visited the Factory of Water Refinement in Shkabaj
07/02/2019
The UBT students from the Faculty of Civil Engineering and Infrastructure, respectively those who are part of Hydrology Specialization, have paid a study visit to the Factory of Water Refinement in Shkabaj.
The aim of this visit was to have a closer look at the processes concerned with water refinement, whereas students were awaited by the manager of this factory, Veli Gashi, who explained them the whole process and ingredients which are added to the drinking water.
Furthermore, he emphasized that this factory has large capacities concerning water refinement, and implementing of modern technology. According to him, this factory is the main water supplier and as a result it supplies many districts of Kosovo such as, Prishtina, Obiliq, Podujeva, Fushë Kosova and Graçanica.
Among others, the students also visited the pumping, the operating and monitoring system through SCADA.
This is a particular system which processes the data in real time and also had a closer look at the hydro-technical models which are being implemented by the factory.