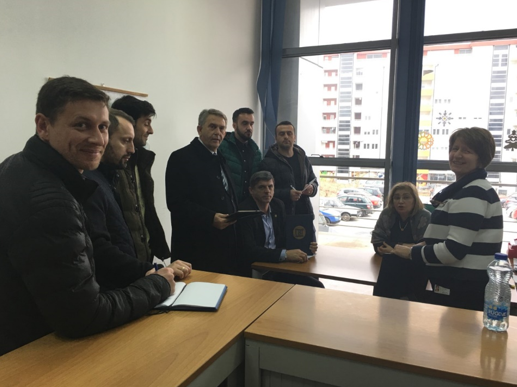 The UBT students from the Faculty of Mechatronics, have visited the sub-stations "Prishtina 2" and "Prishtina 5"
19/02/2019
The UBT students from the Faculty of Mechatronics have visited the sub-stations, namely "Prishtina 2 110/10 kV/kV" and "Prishtina 5 110/10 kV/kV". During their study visit they were accompanied by the UBT professor Vezir Rexhepi. This visit was carried out in compliance with their subject "Measurements and Measuring Equipment".
The UBT students were awaited by the manager of the sector concerned with measurements in KOSTT, Rexhep Selimi and from the engineer who is responsible for measuring processes, Kreshnik Berisha.
The aim of this study visit was to give students the chance to closely observe the measuring processes, and other specifics related to measuring equipments.
Students had the opportunity to observe closely the measuring equipment, the measurement methodology, and the accuracy of the respective equipment.
The visits in those sub-stations have given them the chance to blend up together the practical aspects with theoretical ones, while focusing on increasing the quality and advancing the study knowledge.