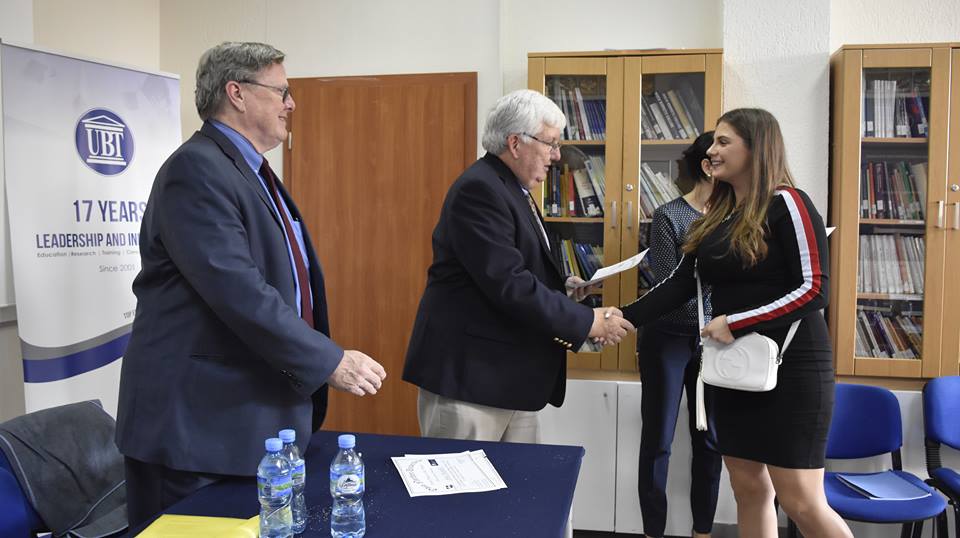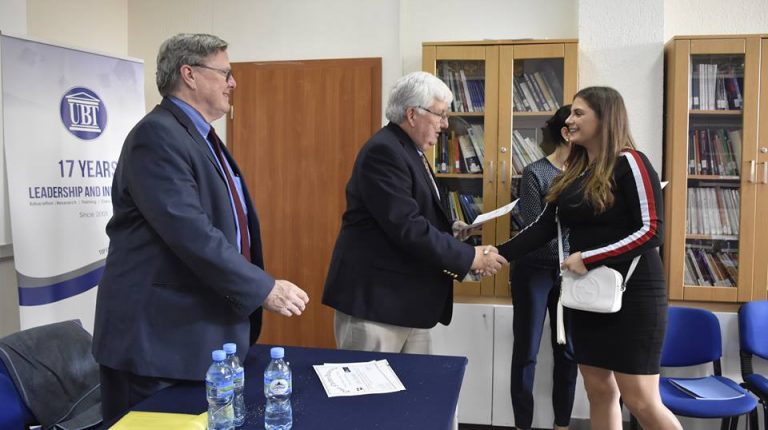 The UBT students from the Faculty of Law are certificated for providing solutions to legal cases
08/11/2018
The UBT students from the Faculty of Law are certificated in the field of legal pedagogy. This workshop lasted two days. This workshop took place for the first time in Kosovo and closely elaborated issued concerned with legal discrepancies regarding child care in intricate cases.
The development of this workshop was enabled by the American State Department.
During this workshop there were provided numerous alternatives about the elaborated case studies. The UBT students succeeded to solve the respective case studies which were brought forth by the professors of Ohio Northern University Howard Fenton and Kevin Hill.
In the end of the workshop students were provided with certificates by the Dean of Faculty of Law prof.dr Jorida Xhafa and the international professors Fenton and Hill.
Moreover this workshop was considered of significant importance and quite fruitful. This was a unique experience which hadn't taken place before.