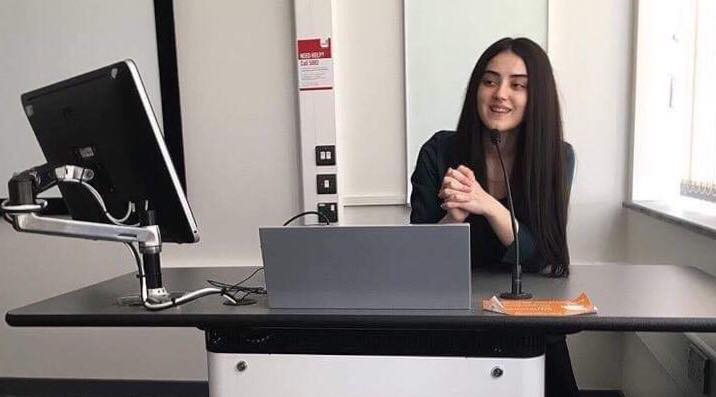 The UBT student Ruhada Emini has been employed in the company "Bottom line Technologies"
22/03/2019
For the purpose of developing technical skills and because of the willingness to bring about technological innovations, a large number of girls in Kosovo have decided to overcome gender stereotypes by studying in a traditionally dominated profession by men, which is the field of Computer Science and Engineering.
In this regard, UBT has strongly supported Ruhada Emini, a graduate of the bachelor's degree, who is now successfully completing her master degree at the Faculty of Computer Science and Engineering.
Thanks to UBT, she had the opportunity to benefit from the mobility program, and this way she attended one semester of the academic year at Staffordshire University, England.
"I've became part of UBT before even looking at the offers of other institutions in Kosovo, as well as rejecting all of the study offers abroad, because at UBT I found everything I needed to achieve my goals." – she said.
Ruhada is already employed in Bottomline Technologies Company, and is part of several innovative and scientific projects that will soon be published in international journals.
"I'm highly grateful to UBT, since I was strongly supported since the first steps of my career." – she added.
Ruhada emphasized that UBT has a domestic and international staff, and according to her, this is also an indication which witnesses that institution is preparing professionals in a large number of fields.