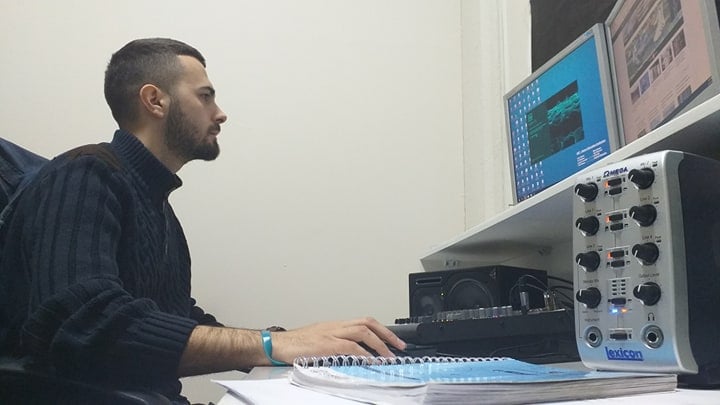 The UBT student Pjeter Monreca has been employed in Telegrafi
13/03/2019
The third year student from the Faculty of Media and Communication, Pjeter Monreca has been employed in Telegrafi, a well-known news portal in Kosovo, while he works there as cameraman and video editor.
He said that he got hired thanks to the collaboration between UBT and Telegrafi, where the representatives of the Faculty of Media and Communication have proposed him because of the success shown during the studies.
"Studying at UBT has surpassed my expectations, I have been highly prepared for the labor market, how to manage time and workload. The whole academic process at UBT is of carried out by professionalism and utmost proficiency. Consequently, this in an underlying factor of my success", emphasized Monreca.
"UBT studies have helped me more than I expected, I have been prepared for labor market market, I'm good on managing time properly and also work under pressure. Likewise, the way of lecturing has been a right, clear and very accessible way." – emphasized Pjeter.
Similarly, to the other study programs, the Faculty of Media and Communication at UBT continues to integrate in the labor market a wide range of video editors, cameramen, photographers and PR specialists, who are eager to successfully fulfill the tasks they are in charge of.