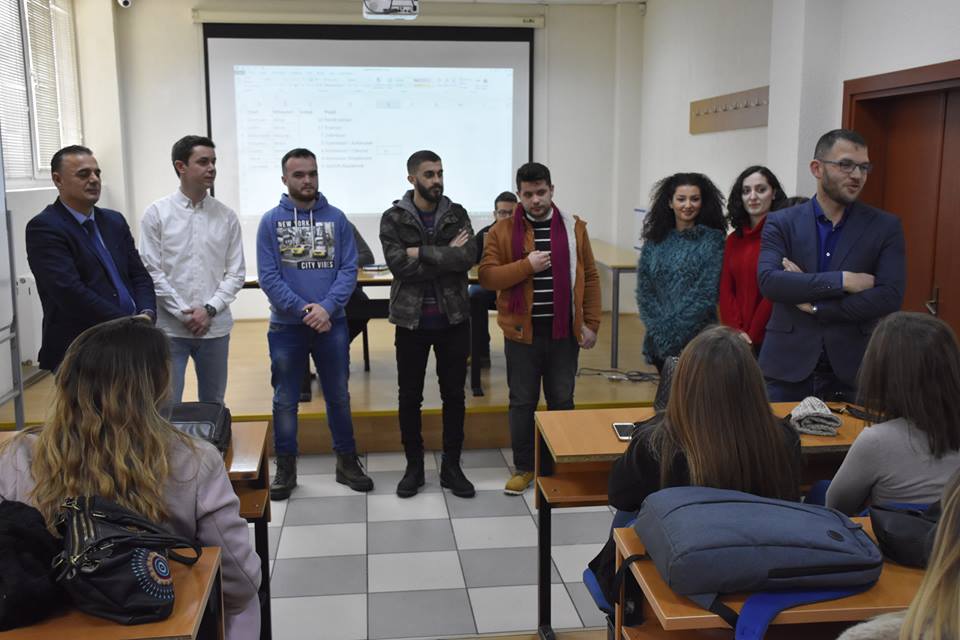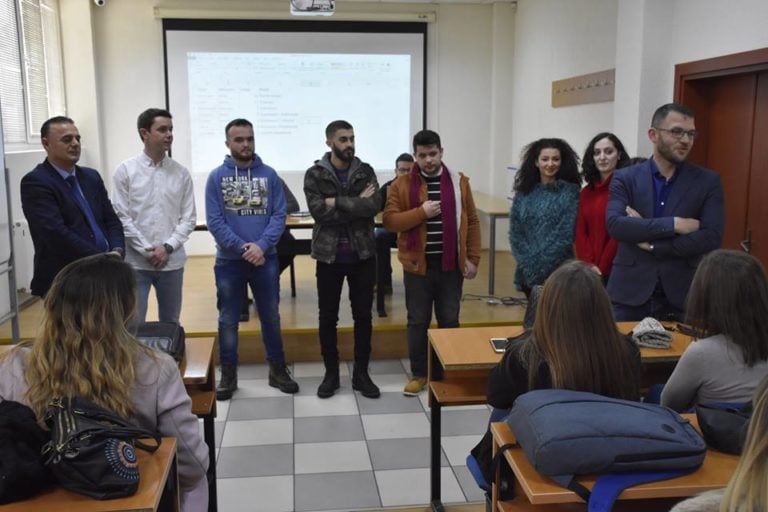 The UBT student Lirim Mula has been chosen the Head of UBT Student Council
15/01/2019
There have been held elections at UBT, aiming at a better representation of students, regarding projects and a wide range of other activities. Besides that, students ought to be directly involved in the decision-making bodies within the institution.
The process has been monitored by the Director of Academic Affairs at UBT, Muhamet Ahmeti and the General Secretary of UBT, Artan Tahiri. They underlined that the process was transparent and the candidates were chosen from the group leaders of all faculties.
The head of the Student Council was elected the student from the Faculty of Civil Engineering and Infrastructure, Lirim Mula. Whereas, as a vice chairman was elected Gentian Bibaj, Shkeqim Musiqi is appointed as the General Secretary, Elirjeta Beka was elected in the quality of the representative of the Complaints Commission, Gertë Berisha was appointed as a student's representative in the Commission of Quality Assurance at UBT, Blert Podvorica was elected as representative of the Discipline Commission and Saranda Krasniqi was appointed as the representative of students in the Academic Council of UBT.
The head of the council, as well as the representatives, will bear a mandate and during the upcoming months they will participate in numerous activities.