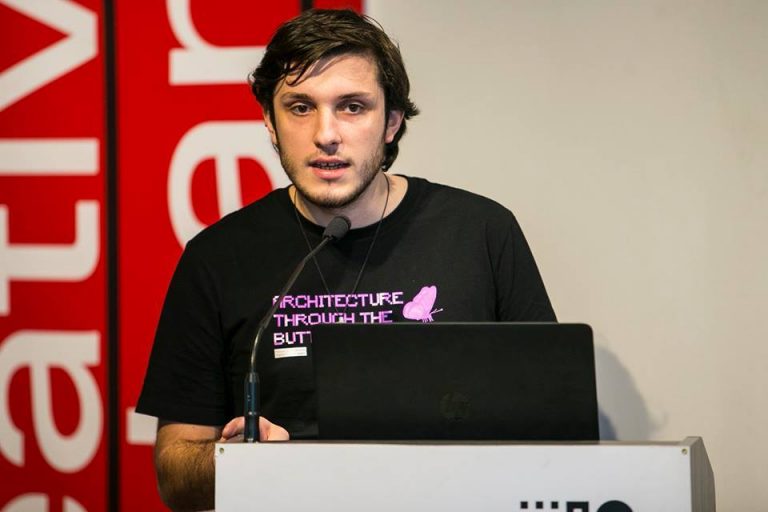 The UBT Student Benart Shala participated in the Matchmaking Conference of Slovenia 02/20/201
21/02/2019
The student of the Faculty of Architecture and Spatial Planning, Benart Shala, participated in the Matchmaking Conference, as part of the Creative Exchange 2019, which was held in Ljubljana, Slovenia, attended by dozens of professional architects and promising architect students.
At this conference, Benart presented his project "Architecture through the Butterfly Effect – The Museum of Architecture in Lisbon", which rose keen interest among participants, particularly in two organizations. Both of those organizations, revealed their interest to initiate a common collaboration.
After this presentation, he received an invitation to join the Tirana Design Week, where he will prepare the curriculum, as well, he is going to carry out a workshop with many interested students to make similar instillations.
It is important to mention the fact that Benart entered the international competition "Future Architecture" with his project, part of which were over 350 projects of young architects from 70 different countries of the world and his project was announced as the most voted one by the public and collected a total of 1201 votes, more than any other competitor in this competition.