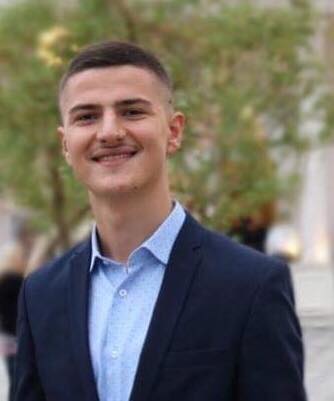 The UBT student Agon Daci, SEO specialist in Tactica Company
21/03/2019
The UBT student from the Faculty of Computer Science and Engineering, Agon Daci has been employed for a few months now in Tactica Company, with headquarters in New Jersey of United States and Kosovo.
He holds SEO Specialist position as well as deals with digital marketing services, specifically provides SEO consultancy, websites audit, keyword research and link building.
He offers this services mostly for international clients.
"The knowledge I received during the three years of studying at UBT has been very useful for my professional growth and have been a mediator between students and the labor market." -said Daci
Among others, he also highlighted that UBT is consistently supporting students in all aspects, by offering suitable learning facilities, innovation and qualitative academic process.