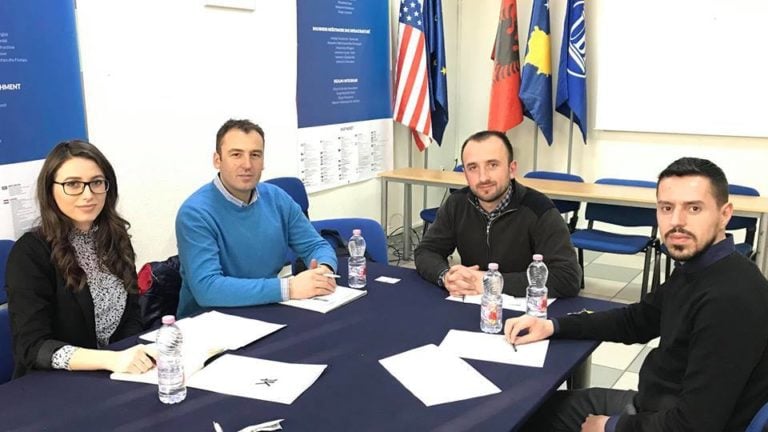 The UBT representatives have waited in a meeting the officials of Kosovo Chamber of Commerce
04/02/2019
The UBT representatives, Nehat Dobratiqi and Bejtush Ademi, have waited in a meeting the representatives of the Kosovo Chamber of Commerce (KCA), Diamant Elshani and Qëndresa Ibrahimi.
During this meeting they discussed the possibilities of cooperation within the Erasmus+ project between the KCA and the UBT. At the same time, they put the emphasis of the discussion on the importance of the cooperation between the parties for carrying out common projects or common business ventures
In addition, the respective parties underscored the importance of blending together the theoretical aspects with practical ones, so this aids the students to be well-prepared for the labor market.
The parties which participated in this meeting agreed to initiate a common agreement by signing a collaboration memorandum.