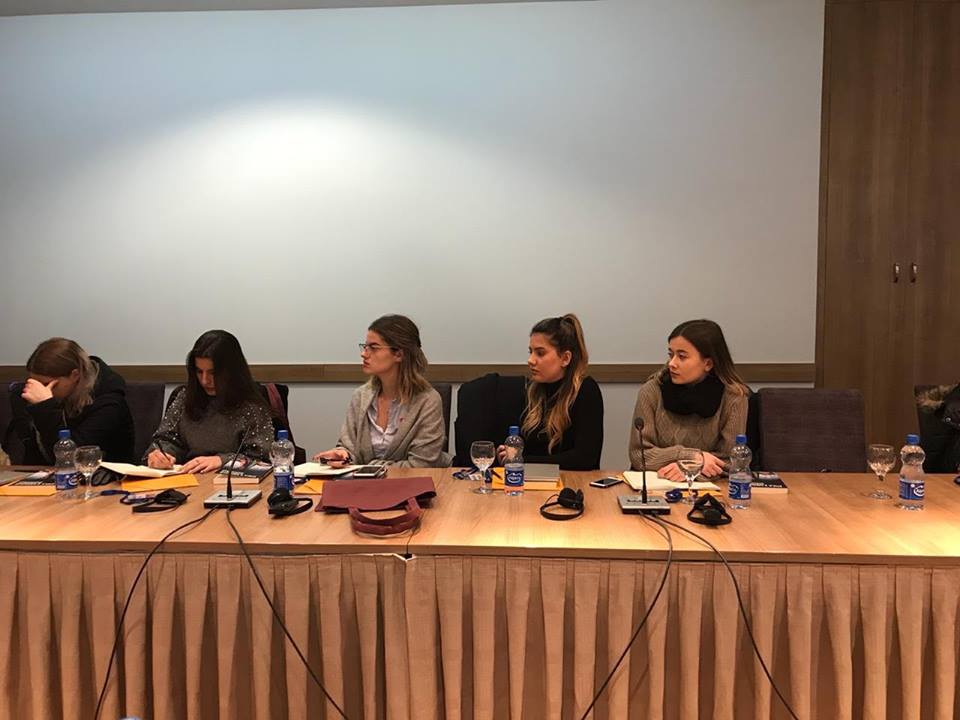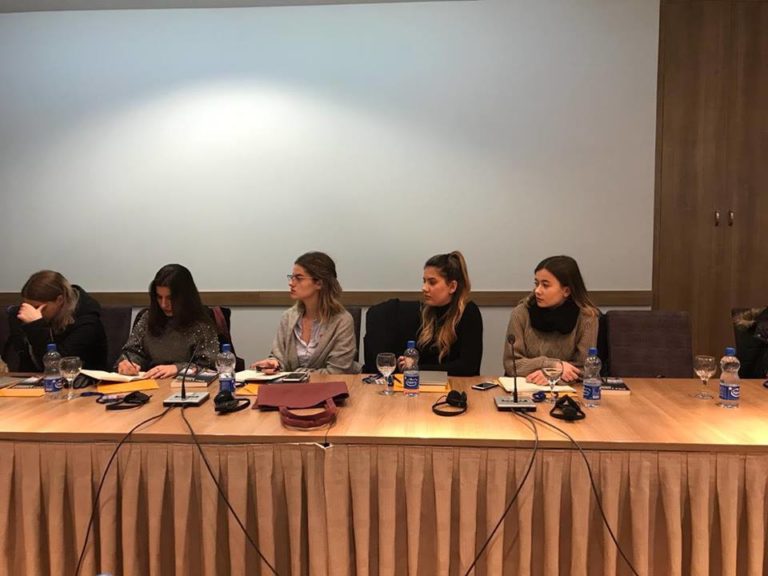 The students from the Faculty of Media and Communication finished the first module of "The Ethics in Journalism"
17/12/2018
The UBT students from the Faculty of Media and Communication Marigona Xhigoli, Rrezana Kongjeli, Doruntina Dushi, Edona Sulejmani, Erza Kusari have participated in the Ethics School organized by the Council of Written Media.
The first module of this school was primarily based on theoretical aspects. During this activity lectured renowned personalities in the field of media, including the head of the Council of Written Media Imer Mushkolaj, the Head of the Council of Austrian Media Alexander Warszilek, the chief editor of Koha Ditore Agron Bajrami, the chief director of Kosovo 2.0 Besa Luci, and the executive director of the organization "Çohu " Arton Demhasaj, the professor and expert of Media Law, Flutura Kusari and the professor of the Prishtina University Lindita Tahiri.
This activity was enriched by the participation of 20 newcomers who were highly passionate to the field of journalism. They had the opportunity of gaining in-depth knowledge regarding the concept of self-regulation concerned with field of Media in Kosovo, Media Ethics, being aware of fake news, non-beneficiary journalism, journalism, defamation etc. The lecturers highlighted that these are concerning issues which must be taken into consideration and profoundly scrutinized in order to shape and bring up a professional media which relies on authenticity and trustworthiness.
UBT students claimed that participating in the Ethics School was a unique experience in itself and helped them to further broaden their knowledge in the field of journalism.
The second module of this school is expected to take place in 2019. During the upcoming module are going to be tackled numerous topics from the most renowned experts in the field of journalism.