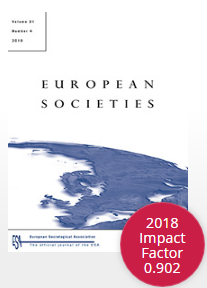 The scientific paper of UBT professor Ridvan Peshkopia and students from the Political Science Faculty has been published in the scientific journal "European Societies"
25/09/2019
The achievements of UBT students are becoming increasingly qualitative, owing to the ceaseless contribution and commitment of their professors. Undoubtedly, the case of professor from the Faculty of Political Science Ridvan Peshkopia is one of the most remarkable ones. In collaboration with his students he has succeeded to publish a scientific paper in the well-known indexed journal "The International Journal of Human Rights".
This has come as a result of a student-oriented approach, which is the basic principle of studying at UBT.
The paper is titled, "An ally to the people: EU membership conditionality and Albanians' attitudes toward EU membership".
For further details contact: https://www.tandfonline.com/doi/full/10.1080/14616696.2019.1660393