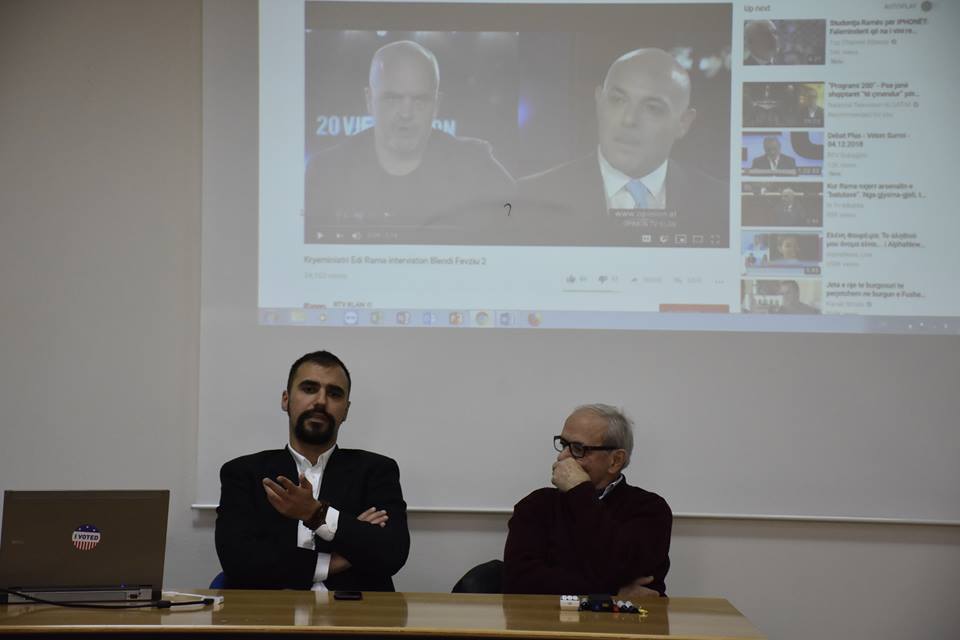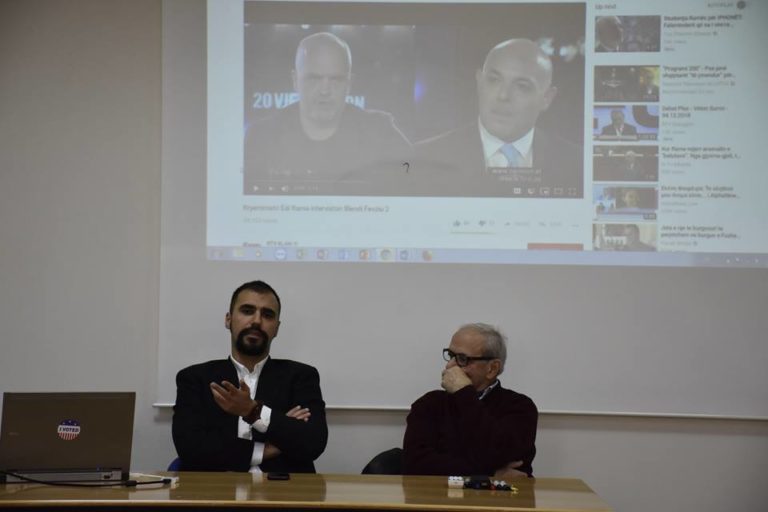 The renowned journalist Leart Hoxha held a thematic lecture in front of Media students of UBT
17/12/2018
The renowned journalist and moderator of the recent show, "CLICK", RTV21, Leart Hoxha has held a thematic lecture titled, "The Role of Journalist in our Society"
Moreover he admitted being privileged to give a lecture in front of Media students, to share his personal experience of to the upcoming generation of journalists.
The media market is consistently being enriched by hundreds of diplomas respectively in the fields of media, communication, journalism, and similar subfields. I avail from the occasion to reveal you my personal experiences and the challenges I'm regularly facing.
In addition he emphasized that he had opted for a keen, challenging, and demanding profession. He also pointed out the importance of gaining experience from each other in order to further advance in their profession.